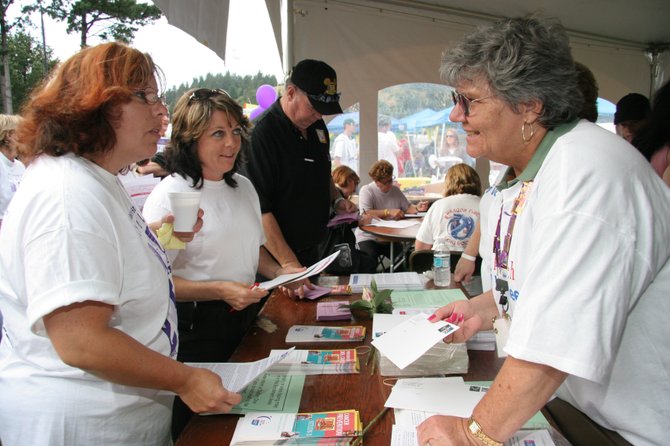 continued — Hackney said the third study will expand on the link between overall lifestyle and cancer.
"(Researchers) are continuing to look at environmental factors, what people are eating, lifestyle, are they active. … When they see a trend they dive deeper," said Hackney.
The American Cancer Society shares the data and results with partners around the world to explore cures and treatments.
"It's a great example of how money we raise at Relay For Life is being used to help find a cure. Money we raise is funding this study," said Hackney.
Joann Gaudio of Colonie is involved with the fundraising side of the cancer fight. She's heading up a Relay For Life team for the second year and has far surpassed her goal of $3,000, raising more than $5,000 at last tally.
"I also got the community involved. There were tons of local businesses that supported us and we did two fundraisers," said Gaudio. "Everybody has been extremely considerate and generous and really helped us out."
Relay For Life challenges teams to raise money and then walk or run around a track for 24 hours. The entire relay team doesn't have to walk all night, but someone from the team has to be circling the track at all times.
Gaudio started a team last year in honor of her mother.
"My mom got diagnosed with a very rare cancer. … She's alive and well now and she's in remission, but we wanted to form a team to give back to the American Cancer Society," said Gaudio.
Her mother, who was able to complete the survivors lap at last year's event, could receive treatment only in New York City. That's where the family's relationship with the American Cancer Society really started.
"There's a place called Hope Lodge in New York City sponsored by the American Cancer Society and they let people stay there in between treatment," said Gaudio. "They were very good to us and we want to pay it forward."
Vote on this Story by clicking on the Icon