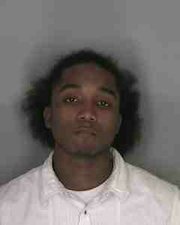 ALBANY — An 18-year-old Abany resident allegedly burglarized two city homes and possessed an assault rifle stolen from a Niskayuna residence, according to police.
Albany police on Thursday, May 31, around 7 p.m., arrested Curtis Raleigh, of 406 Second St., following a traffic stop after detectives developed information he was the suspect in two burglaries in the City of Albany.
Raleigh allegedly broke into 1 Briar Ave. on Nov. 28 and 355B Madison Avenue on April 19, according to police. During both incidents police said he allegedly stole electronics and jewelry.
Raleigh is also the suspect of a burglary reported on Thursday, May 31, in the Town of Niskayuna, where a .223 caliber assault rifle was stolen.
Detectives executed a search warrant of Raleigh's residence around 3:30 a.m. on Friday, June 1, where the stolen assault rifle was allegedly located. Also, police said a .380 caliber handgun was recovered.
Raleigh was charged with criminal possession of stolen property in the fourth degree, a felony, and criminal possession of a weapon in the fourth degree, a misdemeanor, for the guns. Also, he was charged with burglary in the second degree and grand larceny in the fourth degree, both felonies, and petit larceny for his alleged role in the Albany burglaries.
Raleigh was arraigned on Friday, June 1, in Albany City Criminal Court and remanded to the Albany County jail.
Vote on this Story by clicking on the Icon