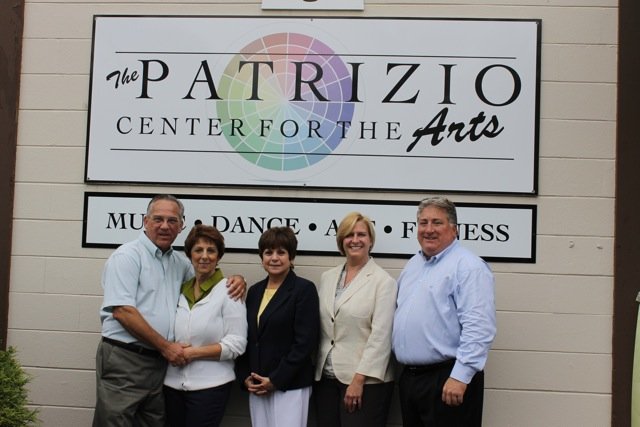 continued — In fact, his own wife didn't think The Patrizio Center for the Arts would ever exist.
"My wife … recently said, 'I never dreamed this would ever really happen. I just thought you were a crazy old guy,' but now it's here," said Patrizio. "(Caruso) visited my house in late October and within 10 days it had a new roof already put on."
Patrizio's vision is broad, yet quite simple.
He wants the center to be the community's one-stop shop for everything art, so he built six rooms to be used for music lessons; a recording studio; a retail store; a kitchen for cooking classes; a multipurpose room for art classes or exercise classes like Zumba; and a dance studio with ballet, tap, jazz and hip hop classes already lined up.
Patrizio is so confident in the building's success that he's already planning a "phase two" to make the center even bigger.
Caruso, too, predicts the community will flock to the new site.
"I think it's something that every community needs," said Caruso. "Most importantly, we took a building that was dilapidated and ruined and brought it back to life, enhanced the neighborhood, enhanced the community and is offering incredible programs and a place for children to come and do productive things."
A full list of programs and events is listed online at patrizioarts.com and the summer menu is already full. There will be a figure drawing class, art class for children and a fashion design program.
There will also be plenty of dancing. Carla Schlist had Patrizio as a teacher during one of his 37 years with the North Colonie Central School District. He asked her if she'd teach non-competitive dance classes and she said "yes."
"I'm thrilled to be getting back into it again because (dance) is definitely my first passion," said Schlist.
Vote on this Story by clicking on the Icon