COLONIE — Former Colonie Planning Board member Brian Haak was appointed to the Town Board at its Thursday, June 7, meeting to fill the vacancy created by former Deputy Supervisor Nancy Hernandez's resignation.
"He comes with quite a bit of experience in other positions. … I think he's well qualified and I think he'll be an excellent addition to the Town Board," said Colonie Supervisor Paula Mahan.
Town Board member William Carl was appointed deputy supervisor at the May 3 meeting, creating the vacancy that Haak's appointment fills. He'll have to be elected in November to keep his seat.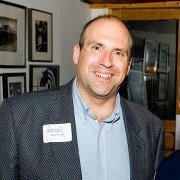 Haak, a Democrat who has been involved in government for 25 years, is already gearing up for the November special election and has launched a campaign Facebook page where he states, "If elected, Brian would be the first openly gay elected official in the Town of Colonie."
Haak said his sexual orientation is something he's always been open about from the moment he entered politics at age 20 as a member of the St. Johnsville Village Board in Montgomery County.
"I had put it out there simply because it's part of who I am," said Haak. "Growing up in a small town, everyone sort of already knew that."
He said he hopes to continue to be an example and said it's "important to see LGBT people in positions such as Town Board members."
Haak has also served as a St. Johnsville village justice, St. Johnsville town justice and St. Johnsville town/county supervisor. He said his long government tract reflects his commitment to serving the community.
"I enjoy government service. … I look forward to serving the people of Colonie and continuing to maintain our quality of life and continuing our work on the budget and finances," said Haak.
He said his experience with finances will give him a leg up when it comes to drafting a balanced budget and keeping the town fiscally stable.
(Continued on Next Page)
Prev Next
Vote on this Story by clicking on the Icon