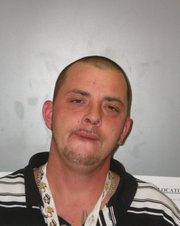 BETHLEHEM — A Schenectady man was arrested in the Town of Bethlehem after he was found to be driving while intoxicated with two children in the car.
Lewis Decker Jr. was arrested on Saturday, June 9, at around 9 p.m., after State Police stopped him on the Thruway for allegedly committing several traffic violations. Police said Decker was found to be intoxicated and was driving without a license. In the car were a 2-year-old and a 7-year-old.
Decker was arrested and he was charged with felony DWI under Leandra's Law. He was also charged with felony DWI for a second offense, felony aggravated unlicensed operation of a motor vehicle and two counts of endangering the welfare of a child.
Child Protective Services was notified, and both children were turned over to family members.
Decker was arraigned in the Bethlehem Town Court and remanded to Albany County jail on $30,000 bail.
Vote on this Story by clicking on the Icon