continued — He recalled getting "00" on his report card for his first regents exam and his mother said "You failed," but he called the school and found out he received a perfect score. The report card could only hold two digits, so the one got cut off.
Gesek has received the National Kidney Foundation's Joseph Shankman Award, the American Cancer Society's New Investigator Award and the American Society of Nephrology's Career Enhancement Award, in addition to several research grants.
Gesek lives in Lebanon, N.H., with his wife Jacqueline, and they have three children, Alan, Jennie and Maria.
"I always thought … I can only teach my example and I hope I inspired my kids," he said.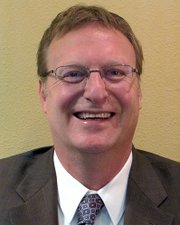 Accepting the award for Kernozek was his mother, Martha, who said she was "overwhelmed" that her son was selected for the honor.
"A sincere thank you on behalf of my son, Thomas, and his family, my family, for this great honor," she said during the ceremony. "I am sure his dad is smiling up above. It is a wonderful honor."
She said her son was unable to leave his job as a tenured professor at the University of Wisconsin, where he also serves as the director of the La Crosse Institute for Movement Science.
He earned his bachelor's degree in education and graduated cum laude from SUNY Cortland. He earned a master's degree in kinesiology from Illinois State University and a doctorate of philosophy and a post-doctorate fellowship in kinesiology at the University of Minnesota.
Kernozek was recognized in "Who's Who in Medicine and Science" and was named a Fellow of the American College of Sports Medicine. His research has been published in more than 60 physical therapy and sports medicine journals and he's given presentations at various international and national conferences and research institutes.
He is a Class of 1982 graduate and lives in La Crosse, Wis., with his wife, Ilene, and has two children, Erik and Nicole.
Vote on this Story by clicking on the Icon