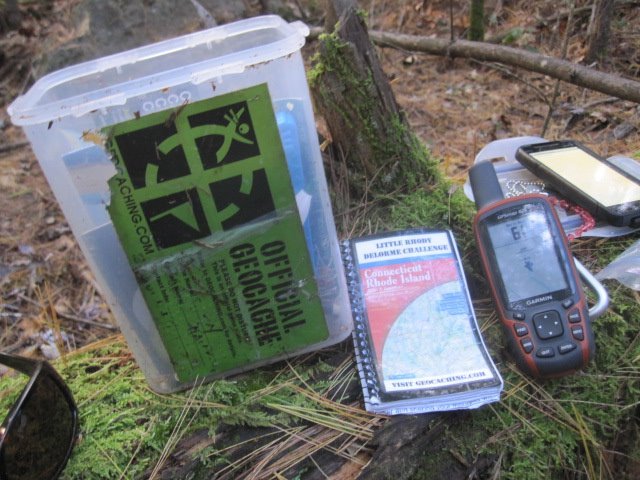 CAPITAL DISTRICT — You might not believe it, but there are hundreds of people scouring the landscape of Upstate New York every weekend on a search for hidden treasure.
What they find are not doubloons or jewels, but those who have successful geocaching trips are nonetheless rewarded. Geocaching has been around for over a decade and has been described by many as "a high-tech treasure hunt."
"It's a free and easy hobby," said Matt Monahan of Hoosick Falls, who has been geocaching for six years and has found over 3,700 caches. He is a member of the New York Capital Region Geocachers.
To help get folks acquainted with geocaching, state parks in the Capital District are hosting an inaugural Geocache Challenge. The challenge started on Memorial Day weekend and will be wrapping up on Veterans Day.
Eleven parks and historic sites are participating in the challenge and there are 44 caches to be found, along with drawings for prizes for anyone who finds 35 or more geocaches.
"It's all about attracting people and getting them out to the parks and appreciating what's there," said Carla Francis, assistant environmental educator at Saratoga Spa State Park.
Participating parks include Saratoga Spa State Park, Thacher State Park and Mine Kill State Park in Schoharie County. Many of the parks will also be holding geocache workshops. Saratoga Spa State Park will give a workshop on Sunday, June 24, at 3 p.m.
The idea for the challenge came from Ashley Drum, a park naturalist at Mine Kill State Park.
"My parents are avid geocachers who have been into the sport for just over two years. They are always telling me about the interesting placed they've been to …We thought it would be a great way to get patrons into the parks by doing a geocache challenge," said Drum.
(Continued on Next Page)
Prev Next
Vote on this Story by clicking on the Icon