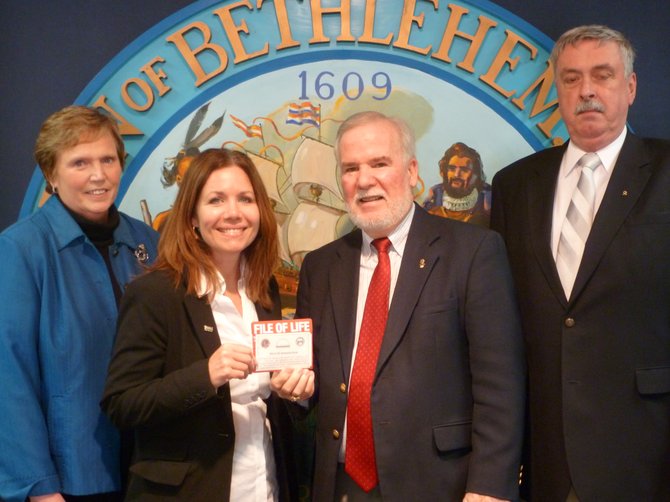 "Most EMS professionals are trained to look for these magnets, but we are also working to train our organizations locally," said Becker.
According to Becker, anyone of any age could find the red packets useful, especially people with children old enough to be left on their own. Senior Services currently has 5,000 packets available to the public.
"It's good to have the information at your fingertips if you have to call an ambulance," she said. "It's not a cheap program to do but in terms of life it's important. If we help one person, we are happy."
File for Life magnets can be picked up at Town Hall. Those who may need help filling out the forms inside can set up an appointment with a senior services outreach coordinator.
For further information call Bethlehem Senior Services at 439-4955 extension 1169.
Vote on this Story by clicking on the Icon