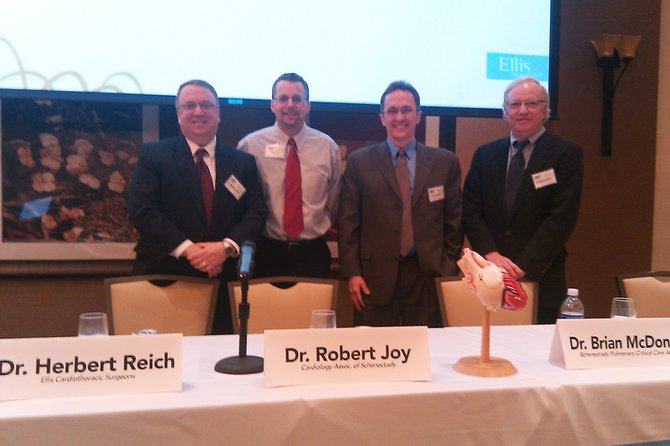 SCHENECTADY COUNTY — For almost 20 years, Schenectady resident Dave Connelly had dealt with heart problems, but he now has a regular heart rate — admittedly, feeling "normal" felt odd at first.
"At first it was a little tough to get used to," Connelly said. "Now I can feel the old age stuff, because I am not worried about the other stuff right now."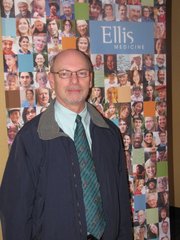 Connelly, 62, said he ignored his symptoms for several years before seeking medical treatment for what he thought was just a gastric issue. He described a symptom as feeling like he had butterflies in his stomach. Once the feeling started to occur more frequently he knew something was wrong.
After a series of tests in 1998, he was diagnosed with atrial fibrillation, or a-fib, which is an irregular and often rapid heart rate that typically leads to poor blood flow throughout one's body. A-fib is a common cardiac arrhythmias that can increase the of risk of stroke, and around 5 million people are afflicted.
In December, Connelly became the first patient to undergo the hybrid ablation procedure at Ellis Hospital in Schenectady. The two physicians performing the procedure on Connelly, Dr. Herbert Reich and Dr. Robert Joy, along with two other Ellis physicians, discussed the heart care advancement during "A Meeting of the Minds" informational event on Thursday, March 8, at the Hilton Garden in Clifton Park.
An electrophysiologist and a cardiothoracic surgeon work together to perform a hybrid ablation procedure. Cardiothoracic Surgeon Reich created scar tissue on the outside of Connelly's heart, while Electrophysiologist Joy used a catheter to create scar tissue inside the heart. The scar tissue helps restore normal heart rhythm by blocking damaged electrical pathways causing the irregular heartbeat.
"I work from the outside in and he works from the inside out," Reich said.
(Continued on Next Page)
Prev Next
Vote on this Story by clicking on the Icon