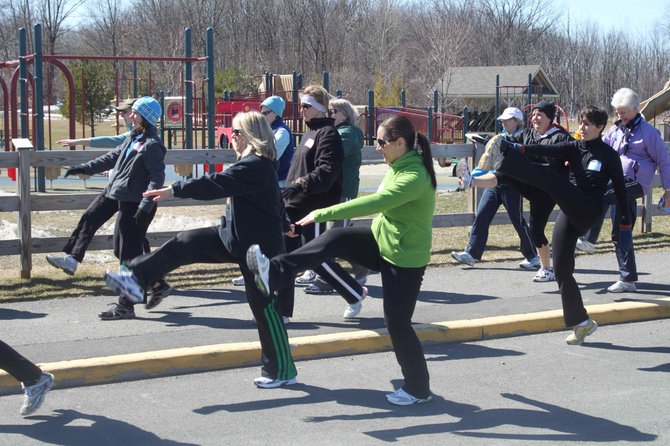 continued — "This year, they're going to have intermediate so that's why I signed up again so I could better my time," said Stone, of Loudonville.
Stone initially signed up to participate because she wanted to learn how to run; and she did.
"I had never run in my life. It was excellent. It's very well done, very well organized. Besides just teaching you how to run and breathe they give nutritional advice," said Stone. "In my age group I did fantastic. I came in around 29 minutes. … I was very proud of myself."
Stone said she would encourage women to sign up and see what they can do.
"Women should try it because even if you think you could never run even an eighth of a mile, by doing the training you'll surprise yourself and really be able to do it," said Stone. "It's really fun, not a chore; a great way to do exercise."
Women can sign up for the Training Challenge through Saturday, March 31.
Lynskey said the type of women participating runs the gambit.
"We've had women that did it because they needed to lose weight and women who wanted to get in better shape, get a little exercise, get out of the house," said Lynskey. "There's a plethora of different reasons why these women completed the training challenge."
Runners can sign up for the Training Challenge online at www.freihofersrun.com/fc25k.htm. The challenge costs $20 and when women sign up they choose which of the three teams led by area media personalities they'd like to be on. Registration for the race on June 2 is $25.
Vote on this Story by clicking on the Icon