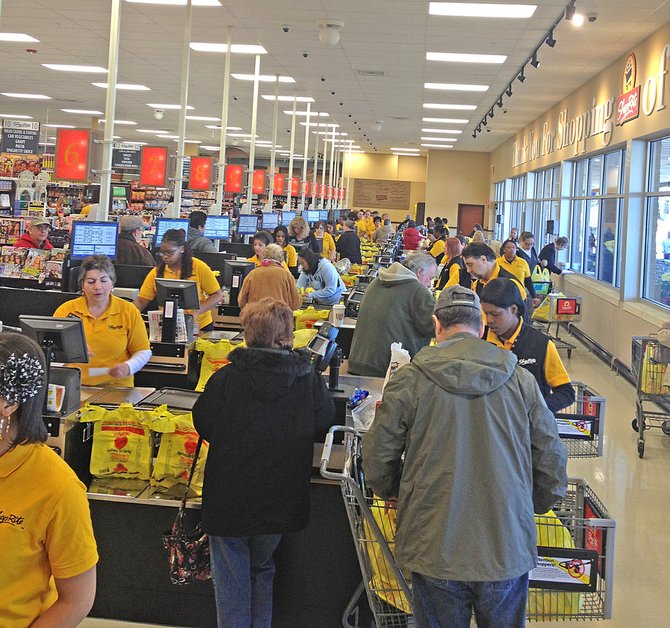 continued — "Inside the building, people were very excited and quite taken aback with the whole first aisle, the décor, lighting, layout," said Urtz.
With the Niskayuna store serving as a sort of springboard, Urtz said the supermarket chain took note of the public's gravitation to the "shop from home" feature and built upon it.
"(Customers) wanted more of a dedicated area where they were picking up their groceries so we built an enclosure on the side of the Albany store where customers pull in separate from the parking field," said Urtz.
ShopRite offers a fresh bakery, fresh meats and seafood, a salad bar, prepared foods, a full-service floral department, a pharmacy and ethnic and international food selections. The store has a registered dietitian on site to help shoppers make healthy choices or shop for a specific diet. There's also a Wi-Fi lounge and charging stations for electric cars in front of the store.
"We want to thank the Capital Region for welcoming us to Albany and we look forward to bringing the same level of customer service, variety, value and low prices to this new location on Central Avenue," said Dave Figurelli, president and chief operating officer of ShopRite Supermarkets, Inc. in a statement. "We look forward to partnering with the community to become your neighborhood ShopRite."
At the Thursday ribbon cutting, ShopRite presented checks for $2,500 to Blessed Sacrament Church and Trinity Alliance of the Capital Region as part of the ShopRite Partners in Caring Fund.
Vote on this Story by clicking on the Icon