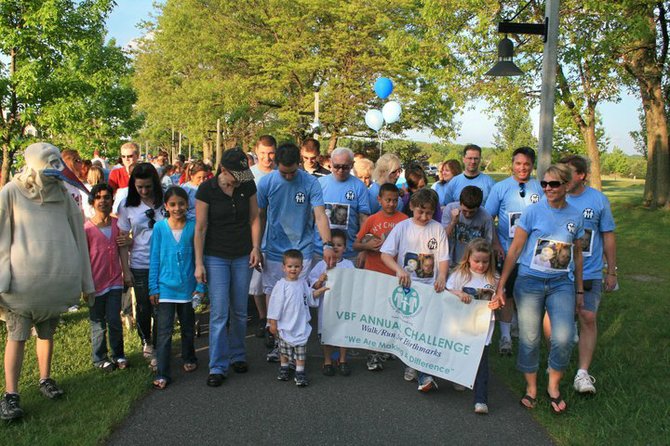 continued — Laser treatments and surgeries have helped shrink the mark and it's now in the process of going away on its own, said Graziane.
All proceeds from the walk/run go toward a medical conference VBF holds each year in New York City. The foundation pays to send families for a free conference and free clinic appointment. It costs $500 to send one family and covers hotel, breakfast and lunch for each.
"About 20 doctors come and do lectures all morning and all afternoon we have a clinic team who sees patients," said Rozell-Shannon. "We'll have 100 clinic appointments in one day and they all leave with a treatment plan."
VBF does all its work virtually, with no home base, and relies on donations and philanthropy to keep ticking. The campaign "Make a Miracle Happen" lets donor sponsor a family.
"We run on a pretty low budget for an international organization that networks a lot of people," said Rozell-Shannon.
She also coordinates a program similar to "Operation Smile" that sends eight doctors to countries with no experts on vascular birthmarks to lecture and train and operate them.
The Kids Fun Run starts at 5:45 p.m., the 5K starts at 6 p.m. and the 1-mile walk steps off at 7
Vote on this Story by clicking on the Icon