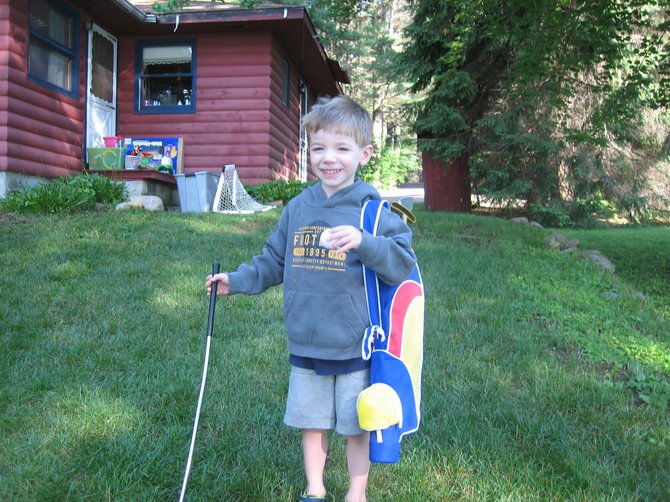 continued — Monies raised by the association are put to use in many ways. About 20 percent is spent on research, 44 percent on public health education and 14 percent goes to professional training and education. The local chapter is funding a little more than $800,000 in research projects.
Raising awareness of heart disease is one of the reasons the James family has been involved with the walks. Shannon and her husband Matthew had no indication before Jack was born that there was anything wrong with his heart. His condition was rare and is difficult for doctors to find before birth – unless they're looking for it specifically.
Having been through Jack's surgery was "literally minute to minute," said Shannon James. After his recovery, his parents looked to connect with other families with similar experiences through the heart walk and the association. There are groups for the whole family that meet regularly on a social basis.

"I'll never forget what it was like seeing him after open heart surgery. They (other families) really understand. And it's good for Jack too," said Shannon.
She also said that Jack knows he has "a special heart" and he benefits from the camaraderie of other kids who have them. He's a normal young boy, she said, and doesn't take a lot of time to stop for anything. That includes being a Heart Hero.
"I'mexcited and I'm going to be on stage!" he said.
Jack will soon be a big brother. Shannon says that through this pregnancy (she's due any day)she and her doctors have been vigilant in paying attention to the baby's heart.
"We definitely know the heart inside and out now," she said.
So far, Jack's baby brother or sister has no heart problems, according to the ultrasound.
In addition to the walks, the local chapter of the Heart Association holds a Go Red for Women Luncheon and a Heart Ball.
St. Peter's Hospital, one of the many sponsors of the walk, will be holding a Heart Tent during the walk where participants can get free screening for blood pressure and information on heart disease. CDPHP will also be sponsoring a Take the Pledge Card, where walkers are asked to commit to walking 30 minutes every day.
For more information on the walk, log on to capitalregionheartwalk.org.
Vote on this Story by clicking on the Icon