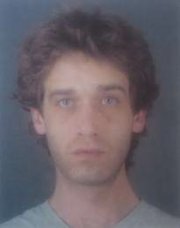 ALBANY — District Attorney David Soares on Tuesday, May 1, announced that Leonard Steele, 34, of Schenectady, pleaded guilty to criminal possession of marijuana in the second degree, a felony, in Albany County Court.
In accordance with the plea agreement reached, Steele faces six months in Albany County Jail and five years of felony probation upon release.
Steele was stopped for a vehicle and traffic violation on Thursday, April 5, in the City of Albany. Upon approaching the vehicle officers smelled the odor of marijuana. Steele admitted to police that he had marijuana in his pocket, according to police. A subsequent search of the vehicle uncovered a black duffle bag in the trunk, which contained eight individual bags that each contained one pound of marijuana, according to police. Steele also had $4,800 cash on his person, police said.
The case is being prosecuted by Assistant District Attorney Kurt Haas from the Street Crimes Unit. Steele is scheduled to be sentenced on June 19.
Vote on this Story by clicking on the Icon