CAPITAL DISTRICT — A Troy man pleaded guilty to rape in Albany County Supreme Court on Friday, May 11, for a crime he committed three years ago, according to Albany County District Attorney David Soares.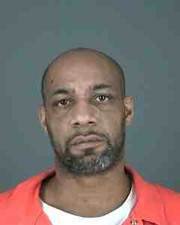 Allen R. Johnson, 47, pleaded guilty to one count of rape in the first degree, a violent felony, and faces 16 years in State Prison plus 25 years of post release supervision and will be required to register as a sex offender in accordance with a plea agreement, according to Soares' office.
Johnson's guilty plea stems from an Oct. 30, 2008 incident where Johnson brought the victim to an isolated area near Colonie and Water Street in the City of Albany and forced her to perform oral sex and raped her at knifepoint, according to information from Soares' office. Johnson left the scene and Albany police who responded to the scene recovered a knife and were able to locate Johnson three years later when his DNA was positively identified as a match in the Combined DNA Index System Database, according to Soares' office.
Johnson is scheduled to be sentenced June 8.
Vote on this Story by clicking on the Icon