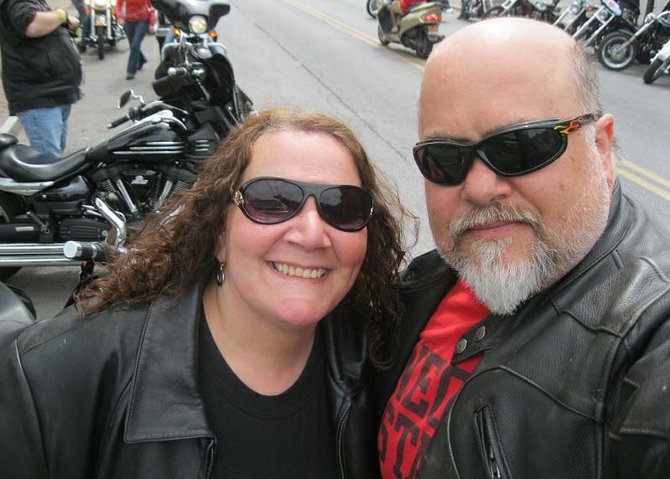 CAPITAL DISTRICT — Lisa Petrocelli took a ride on her cousin Vinny's motorcycle when she was 15. She said she was scared but never felt such a thrill and vowed to do it again someday. That day came more than 20 years later, when she and her husband, Dino, bought a motorcycle of their own.
"I never forgot how I felt that day. … I never did it again until I was married and 40," said Petrocelli, of Colonie.
Petrocelli has been fascinated with biker culture for just about as long as she can remember, but once she became part of it, she was hooked. When misconception after misconception about bikers was dispelled, Petrocelli said her "amazing" new outlook on the culture — and a little bit of guilt — drove her to begin what would be a 10-year book-writing adventure.
"After some time and meeting more of these people I thought someone should write a book about these people and tell them what bikers are really like," said Petrocelli. "I was one of the guilty people who judged them before I got to know them."
"The Gloves Come Off" was self-published April 24 and is available at barnesandnoble.com, amazon.com and booksamillion.com. The book aims to set the record straight on this intriguing and often misjudged community.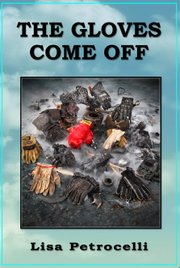 At first, Petrocelli said she was intimidated by the male bikers and assumed the women would be petty or unkind, perhaps judging her on her weight like so many others had before.
Instead, she found beneath the rough exterior and layers of black leather were some of the most "non-judgmental" people she'd ever met.
"We were treated so well and welcomed by everyone and I just realized after some time that the misconception I had was so far from the truth. … Every time I met someone I thought was mean or unapproachable it would turn out to be the total opposite," said Petrocelli.
(Continued on Next Page)
Prev Next
Vote on this Story by clicking on the Icon