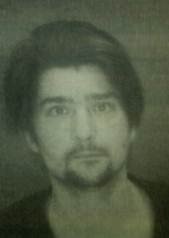 CAPITAL DISTRICT — A Cohoes man faces jail time for snatching the pocket book of an elderly woman after pleading guilty to one count of attempted robbery in the second degree, a felony, in Albany County Court on Thursday, May 17, according to Albany County District Attorney David Soares' office.
Robert R. Gariepy, 34, faces 4 1/2 years in state prison plus three years of post release supervision for a Dec. 3, 2011 incident where he forcibly stole a pocket book fro ma 75-year-old woman who was walking on the sidewalk in the City of Cohoes, knocking her to the ground and causing injury, according to Soares' office.
According to information from Soares' office, three bystanders held Gariepy until police arrived and recovered the purse.
Gariepy is scheduled to be sentenced June 26.
Vote on this Story by clicking on the Icon