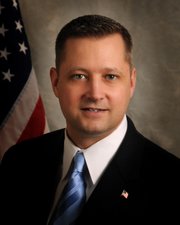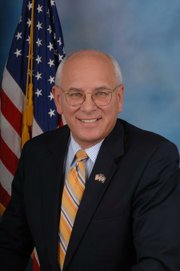 SCHENECTADY COUNTY — Bob Dieterich is hoping to strike Paul Tonko's name from the Independence Party ballot line, but Tonko is confident his name will remain.
Dieterich filed a lawsuit in state Supreme Court in Schenectady County last week challenging incumbent Rep. Tonko's Independence Party petition. Dieterich's campaign is seeking to invalidate 52 out of 167 pages of Independence designating petitions, which it claims would result in Tonko falling below the minimum required amount of signatures. If Dieterich's lawsuit were successful, the Independence ballot line would be empty.
After appearing before a judge, the campaigns are now waiting on a ruling.
"Upon close scrutiny, we found that hundreds of Rep. Tonko's signatures were invalid and, as a result, he will not have the necessary signatures to secure the line in this year's election," James Walsh, attorney for Dieterich, said in a statement.
Clinton Britt, spokesman for Tonko, isn't worried about the legal action.
"[Tonko] is confident he will maintain the Independence Party line," Britt said. "He was both endorsed by the party and then received the requisite number of signatures, a couple hundred above and beyond what was required."
Dieterich remained "confident" the court would side in his favor.
"We are not trying to make it into a fight," Dieterich said. "We feel that he should have followed the laws and the rules."
Dieterich made a bid for the Independence Party line but failed to secure the party's nomination and also didn't gather enough signatures to force a primary.
The lawsuit includes seven points contesting how signatures were collected.
Two claims are the cities of Schenectady and Troy don't have the authority to issue commissioners of deeds because their respective counties fall below the population requirement of more than 180,000. Schenectady County's population is more than 25,000 below the required amount and Rensselaer County's is more than 20,000 under the requirement, according to the lawsuit.
(Continued on Next Page)
Prev Next
Vote on this Story by clicking on the Icon