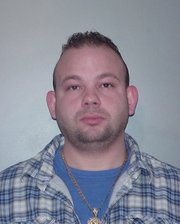 CAPITAL DISTRICT — A Latham man who police said stole $200 from an elderly woman after trying to swindle her into paying for labor she said she didn't request was arrested on Friday, May 18, according to State Police reports.
Rodney T. Cooper was charged with grand larceny in the fourth degree, a felony, stemming from a Jan. 9 incident, according to police reports.
According to police, Cooper applied crushed stone to an elderly woman's driveway in Stephentown and then demanded payment for it; however, the woman told him she hadn't requested the work and couldn't pay for it. After showing him her wallet, Cooper reached into the wallet and took $200 from her without her permission, said police.
Cooper owns a paving company known as both Allstate Paving and Cooper & Sons Paving out of Latham.
Vote on this Story by clicking on the Icon