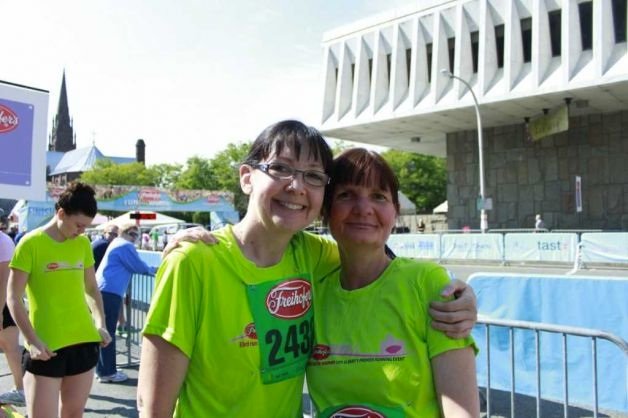 CAPITAL DISTRICT — Lori Noel saw running as a way to stay in control of cancer, a way of "winning the battle," and it served her well at last year's Freihofer's Run for Women, where she ran with her sister, Mary Lee Smaldone of Saratoga Springs.
While last year wasn't the first time Smaldone participated in the race, it was Noel's, and sadly it was also her last. She passed away in February after battling an aggressive form of brain cancer, glioblastoma multiforme.
But Smaldone won't be running alone this year — she'll have her sister's spirit and memory.
"For me, Lori was an inspiration because she was dealing with so much but she always seemed really strong and she didn't let it get the best of her. I feel this year, she is with me in spirit and helping me to be strong and helping me to reach my goal," said Smaldone.
The 34th Freihofer's Run for Women 5K race is set to take place on Saturday, June 2, at 10 a.m. at the Empire State Plaza. An expected 5,000 women are expected to participate.
Noel was living in Virginia with her husband Kevin and their two children, Jeremy and Justine, when she was diagnosed with cancer in October of 2007. According to Smaldone, around 12,000 people are diagnosed with the brain cancer every year.
Due to the effects of rigorous treatments, Noel eventually moved to Saratoga to be closer to her family, including Smaldone and their four siblings, each of who helped in her care.
Having never heard of the type of cancer she had, Noel wanted to bring attention to it, and had even contacted the Today Show and Good Morning America to raise awareness. The sisters talked about possible causes of the cancer and according to Smaldone, her sister was convinced it was from a fall she sustained six months prior to being diagnosed. The tumor was found in the area where she had hit her head.
(Continued on Next Page)
Prev Next
Vote on this Story by clicking on the Icon