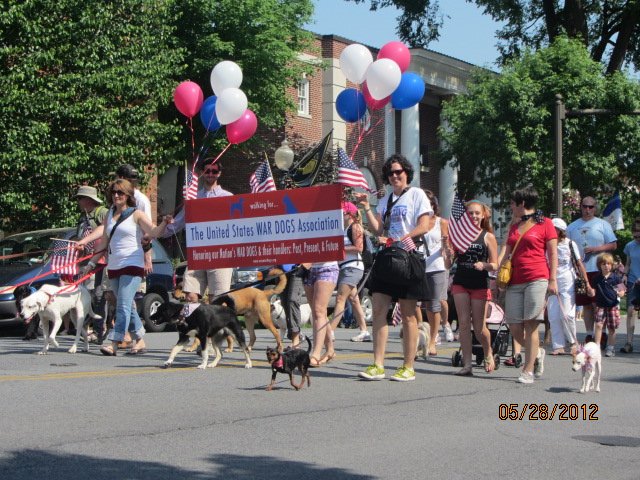 Photo Gallery
Spa City Memorial Day Parade 2012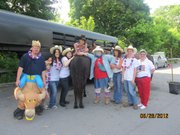 Some behind-the-scene parade prep and views of the parade down Broadway.
Saratoga — In its current form, the Saratoga Memorial Day Parade has been around for at least 25 years, though it almost became history until late last week due to a lack of funds and participation.
Milton resident Paul Brisson, 33, wasn't about to let a part of community pride be lost, though. He stepped up and literally got this year's parade back on the road with a successful step off at 10 a.m. on Monday, May28. A crowd waving flags turned out for the event and lined Broadway to honor those who made the ultimate sacrifice.
The parade has traditionally been held the Wednesday before the Memorial Day holiday, but it was cancelled this year due to a "lack of finances, an aging veteran population and dwindling community participation." That announcement spurred Brisson to action.
Brisson grew up in Ballston Spa and moved back to the area three years ago after living in Boston. He felt that he "had to do something" when he heard on the news that the parade was not going to be a reality this year. He reached out to Mayor Scott Johnson and gathered city officials and volunteers to get the necessary permits and insurances for the event. Over the next day or so, those aiding him grew to over 700 strong.
"This little situation demonstrated the needs of the community, and people like myself realized it's something important to do and they stepped up," said Brisson.
"It's not just the city of Saratoga, people who live around Saratoga call Saratoga home," Brisson added. "They have a lot of pride in where they're from. People around the world know the name Saratoga Springs for a reason. … Everyone I've spoken with is very proud of being from here and that's why they're doing it."
Brisson's passion alone couldn't finance the success that the parade was, though. For that, there was a boost from Trustco Bank in the amount of $1,500.
(Continued on Next Page)
Prev Next
Vote on this Story by clicking on the Icon