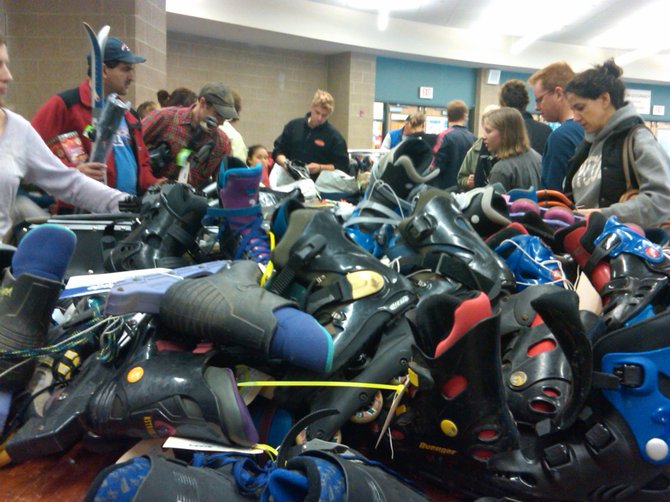 continued — Rosa said from 8 to 11 a.m. people can drop off their used sports equipment and set a price they'd like to fetch for their gear. From 1 to 4 p.m. the public browses and buys. Former owners get the asking price for their equipment, minus 25 percent for the scouts. Items that don't sell get returned, or are donated for a limited amount to be used in next year's sale.
"I think we provide a unique service to the community," said Rosa.
This will be the fifth SportsMart for Troop 75's Senior Patrol Leader Josh Laramie. He said the consignment sale "breaks the mold" of regular scout fundraisers.
"It's different, and the community likes that," said the 15-year-old. "It's also the right season and we see goods come in through the vendor that are probably $100 more somewhere else."
Laramie said SportsMart also requires more leadership than other fundraisers. Some older scouts are now running the own sections of the sale.
"We have so much fun doing it … our troop always comes together to make sure this gets done and done right," he said.
Food is sold during the sale at a separate concession stand run by the troop and a silent auction will be held alongside SportsMart with packages including babysitting, local baked goods and gift certificates. There will be face painting and activities for children and a raffle will be held with a grand prize of a new iPad.
SportsMart will be held on Saturday, Nov. 17, from 1 to 4 p.m. inside the Bethlehem High School Cafeteria. Attendees are encouraged to use the Van Dyke Road entrance.
Vote on this Story by clicking on the Icon