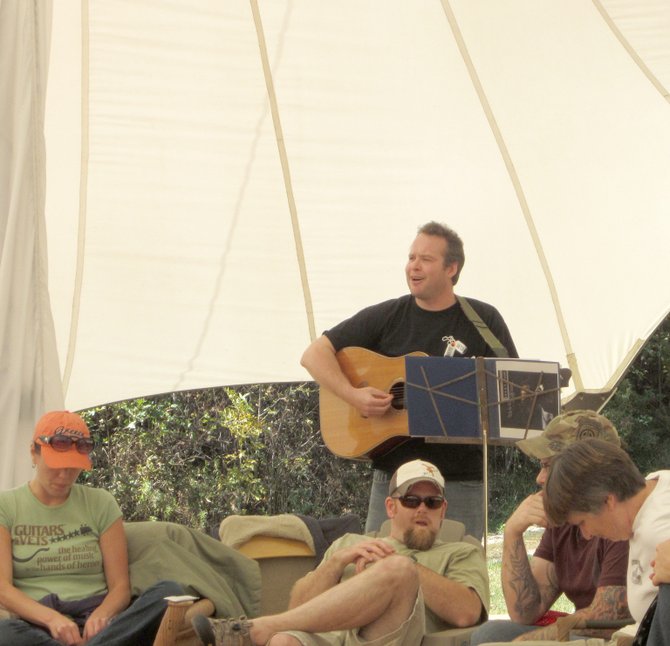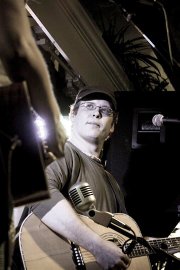 continued — Moon was honorably discharged in 2001. But later that year, the terrorist attacks in New York City and Washington, D.C., prompted him to re-enlist. He served two tours of duty in Iraq before being honorably discharged in 2004.
Moon was still in Iraq when he first began to feel like something was amiss. He doesn't like to talk about the trauma he saw and experienced, but he said it's hard to process your emotions when you're in a combat zone.
"Something blew up, s--- hit the fan, and you got back in your vehicle and went to work," he said.
There was no time to talk about the way "things were starting to unravel" while he was in Iraq, he said. And when he got home, he was reluctant to share the way he was feeling. He was a combat veteran; he didn't want to be seen as weak. He figured that whatever he was dealing with, he could push through it.
On the rare nights that Moon did sleep, he often woke up thinking he was still at war. "I'd have a feeling like I was missing something," he said. He'd check all the doors and locks, and somehow he'd remember, "Oh man, you're home."
Moon was an accomplished musician. In college, he wrote dozens of songs. He frequently hosted open mic nights. He performed regularly.
But when he got back from Iraq, he had little passion for anything, including music.
"I felt absolutely no joy," he said.
Moon figured the pills and the brandy would be a lethal combination. Instead, he said, he slept for two days. When he woke up, he didn't really remember what had happened. Then he noticed his empty pill jar.
On Moon's next trip to the VA, he was admitted as a suicidal patient. Seeing his family rally around him, seeing the son he'd almost left fatherless, Moon knew something had to give.
Vote on this Story by clicking on the Icon