continued — In his last Assembly race, Santabarbara had trailed significantly in Montgomery County, but this year he was able to secure a few more votes in that county than Quackenbush. Unofficial election results in the county had Santabarbara with just over 7,900 votes and Quackenbush at about 7,550 votes.
Santabarbara dominated in Schenectady County, with almost 15,700 votes, or 67 percent, and Quackenbush garnering 7,690 votes. In neighboring Albany County, Santabarbara collected around 400 more votes than Quackenbush, with the candidates garnering 56 percent and 44 percent of the vote, respectively.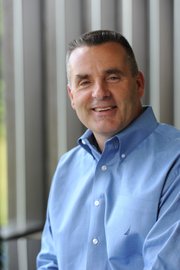 Quackenbush could not immediately be reached for comment. In the week before Election Day, Quackenbush said he didn't expect it to be a close race regardless of who won.
Santabarbara said he was pleased that voters placed their trust in him to lead the new Assembly District.
"I am so happy to see the overwhelming support that came out tonight," he said. "I really focused on the door-to-door and connecting with people. We knocked on a lot of doors during this campaign … the entire campaign did, but I did a lot of it personally."
Santabarbara said priorities for his time in office will be making sure the district gets its fair share of funding from the state and drawing reinvestment into communities through smart-growth economic development.
"This region has a lot to offer," he said. "We have to start marketing ourselves … to businesses and companies that fit in good with our communities."
Both campaigns spent money on mailers and television spots that were oftentimes negative, especially as Election Day neared. In the beginning of the race, Santabarbara had trailed Quackenbush in fundraising efforts, but eventually eclipsed his Republican opponent's spending by a significant amount. Santabarbara's campaign spent more than $225,000, with most of the fundraising and spending coming in the past few weeks. Quackenbush spent roughly $130,000 since the September primary.
Both candidates spent a majority of their funds on television advertising, with Santabarbara spending around $205,000 and Quackenbush spending $125,000.
Vote on this Story by clicking on the Icon