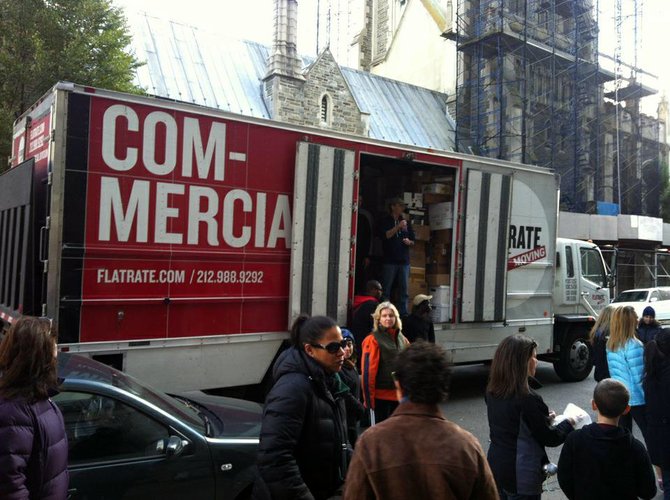 SCHENECTADY COUNTY — The Capital District was largely spared from Hurricane Sandy's devastating effects. To some, this was cause for a sigh of relief. To others, it was a signal to turn their attentions to the needs of others.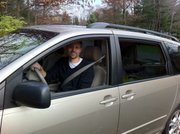 Bill Potter, a Niskayuna resident, decided on Friday, Nov. 2, that he wanted to do something to help out people most affected by Sandy. Potter reached out to friends through email and Facebook and gathered a decent amount of support before driving down to Manhattan the following day.
He said people were "really responsive" and glad to help out.
"This all really came about Friday. I wanted to do something to aid the relief efforts for victims," Potter said. "Between Friday afternoon and the evening, I pretty much filled my minivan."
Eight families responded to his call for donations and set off on Saturday, along with some extra fuel in a small gas can, to meet up with his daughter, Samantha, who is attending Barnard College. His daughter, living on the upper west side of Manhattan, never lost power. Some NYU students came up to her college after the electricity went out elsewhere.
Through searching on the Internet, Potter discovered Riverside Church, located near the college, was collecting donations for Sandy victims on Staten Island and the Rockaways.
"It took me about 29 minutes to unload the minivan," he said. "The collection center filled up four rental vans, big ones."
The donations he gathered, ranging from toiletries to clothing, weren't the only things he donated. The small amount of gas he brought in case he was "in a pinch" went to someone in need. A man working at the Riverside Church ran out of gas and his car sat in front of the church, Potter said. He had waited in line for two-and-a-half hours trying to get gasoline before he gave up.
(Continued on Next Page)
Prev Next
Vote on this Story by clicking on the Icon