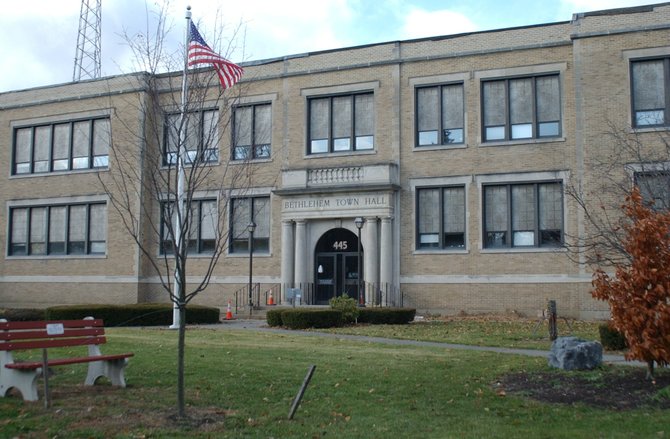 continued — "I'm saying we take some of the $1.1 million to smooth out the (tax) increase over time," Dawson said. "We could at least give people this year — when we know what our economic situation is — a break."
Kotary had similar thoughts on the tax hike.
"I voted against the budget because I could not vote for the tax increase, which I felt was unnecessarily excessive," said Kotary. "I am also disappointed we couldn't find a way to keep Colonial Acres by making cuts or choices to keep it open as a golf course. I felt we needed to fund it as a backup plan in case someone from the private sector doesn't step forward."
Kotary said he would now make it one of his chief goals to make sure someone is found to operate the course.
Clarkson said he wished the tax increase was lower but said concrete ideas were needed to make that a reality.
"I don't think it's responsible just to say, 'let's figure it out next year, we'll take money out of fund balance,'" he said. "That's what we've done in the past, it's not a solution, and I think residents want a long-term, fiscally responsible budget."
Councilman Jeffrey Kuhn agreed.
"I asked over and over again for proposals of specific reductions that would allow us to reduce the tax increase and if I in any way believed further cuts would not compromise vital services or detract from the quality of life in the town, I would have proposed them myself," he said. "It's easy to say the tax increase is too much, but the difficult part is finding additional places to cut. Just an outright objection is hollow."
The tax increase will equal an increase of about $67 for a $250,000 home, and make town's tax rate $3.54 for every $1,000 of assessed property value.
Vote on this Story by clicking on the Icon