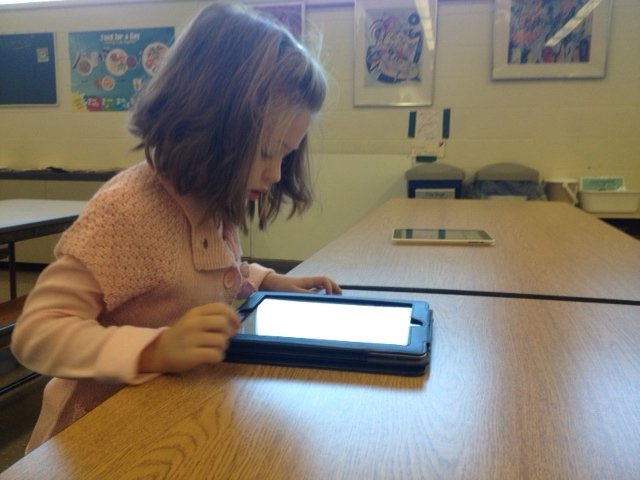 continued — "I think 5- and 6-year-olds know who the president is, so that is what resonates with them," said Jones. "We spend a lot of time going over that Obama starts with an O and Romney starts with an R, so they can really know who they are voting for."
Five-year-old Lauren Dudgeon, a kindergartner at Eagle Elementary, voted for President Obama in the mock vote even though she said her mom wanted Romeny to be the next president.
"He was the president last year," she said. When asked what her mom thought of her Democratic selection, Dudgeon said her mom just thought it was great they voted.
Fellow kindergartner Luis Menedez said he also voted for Obama because he liked how he ran the nation, but more importantly "how he ran the school." He also voted for the incumbent because he liked how he treated his family and said his parents were going to vote for him.
Quinn Brandon, 10, said he watched the debates with his parents. He eventually opted to pick Obama as well.
"It seemed like he had some better policies and said some better things about education, which is pretty important," he said.
After voting, the fifth-grader was interested to see if the district results would match the national results. He was thrilled with the outcome.
"Now I know what it will be like to vote when I'm an adult," he said.
Jones said she felt the elementary students were the most excited to cast their ballot, and the mock vote will likely remain an important memory.
"I remember voting in elementary school," she said. "I couldn't tell you who the candidates were, but I remember doing it, so it's nice that these students will have that to remember, too."
Vote on this Story by clicking on the Icon