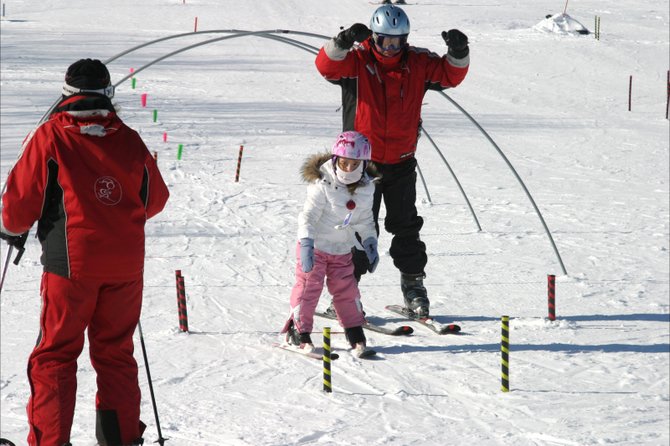 continued — "We were letting Mother Nature take its course, but she wasn't cooperating," said Lundin. "We saw the demand was there, so we took the opportunity to do something about it."
The staff at Jiminy Peak Mountain Resort in Hancock, Mass. has developed a five-phase plan to get the mountain covered by Christmas. Area ski destinations are now doing their best to attract winter sports enthusiasts even if there isn't natural snow on the ground. Many resorts are also offering special deals for those still feeling the stings of the recession.
Jiminy Peak plans to put in 250 snowmaking hours in order to cover its 140 acres of terrain by Christmas.
"In order to execute this new snowmaking strategy, Jiminy invested nearly $300,000 in snowmaking improvements including the purchase of 40 additional snow guns and more hoses. Our collection of guns is now at 441 guns and 882 hoses that cover 39 snowmaking trails," said the company in a news release.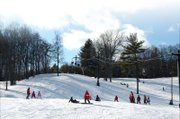 While ski area operators have done their best to take nature out of the equation when it comes to snow, weather remains a top concern.
"A common challenge for all of us to overcome is when people don't like the weather, they don't think it will be fun to visit the mountain, but it is," said Gore's Stanton. Lundin called it the "out of sight, out of mind" effect.
Locally, Kate Michener of Maple Ski Ridge in Rotterdam, said she expects the ski and snowboarding destination to be open by mid December.
"We're on target to open then," she said, adding it took about 1,000 man-hours to keep the hill covered last year with its seven snow machines. "The problem is people are ready to do winter activities when the think it feels like winter."
Michener said the number of skiers was down overall last year, but the same amount season passes sold remained consistent. She said most people who came had a great time because there were fewer skiers on the slopes. Still, the businesses had lost revenues.
Vote on this Story by clicking on the Icon