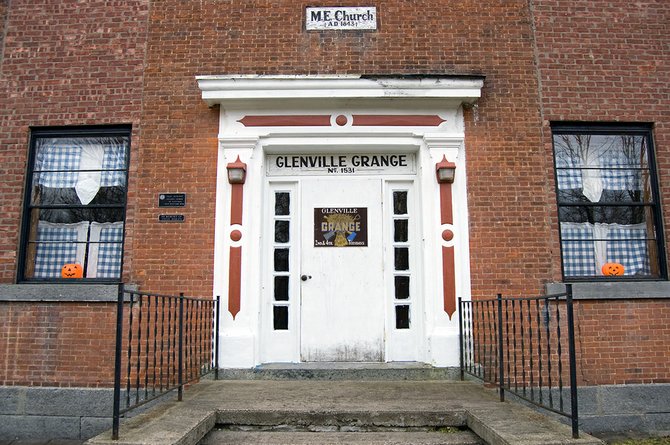 continued — The exact styles of beer the brewery will offer haven't been selected, but they are looking to offer a range from light to dark.
"We are going to have sort of a standard lineup that will always been available, perhaps three of those, and then a fourth beer would be a seasonal," White said. "We are going with the idea that the regular beers would be a light to amber color, whereas the seasonal might be a darker beer."
Bednarek said they realized residents might not want the more hoppy beers commonly associated with craft brewers.
"We want to provide the beverages for the people that live locally, so we want to match whatever their tastes are," Bednarek said. "A lot of people think that craft brew beer is all dark … and a lot of it will be just the opposite of that."
All of the beer would be sold on site, probably two nights a week, with two sizes of growlers to purchase and store the beer. The smaller growler would be a quart and the larger a half gallon. Some form of membership plan is also being looked at.
Before pitching their idea with the town, the duo had met with neighboring residents of the grange to explain their proposal. Bednarek said residents responded positively.
"We got pretty much all positive response from the entities around us and from the neighbors, so that sort of gave us motivation to keep going forward with the town," Bednarek said.
Vote on this Story by clicking on the Icon