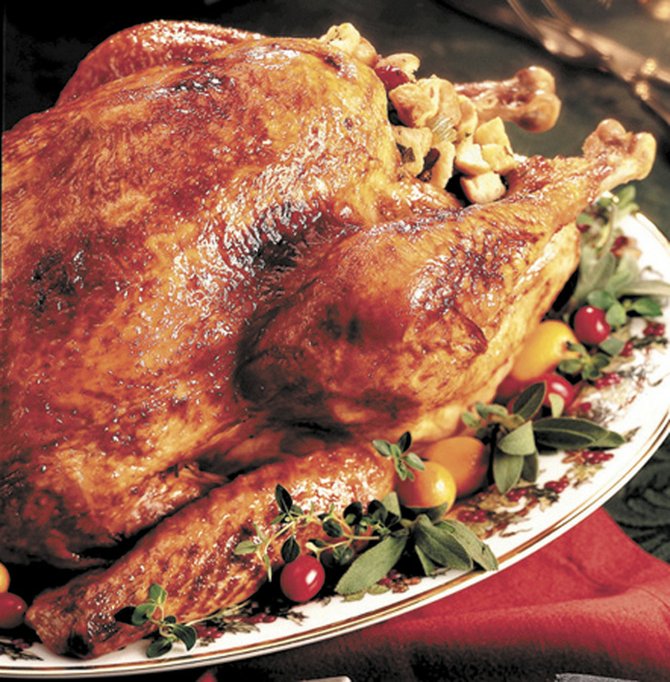 continued — Bosquez said although they have many volunteers offering to cook and serve the food, they are still seeking drivers to deliver meals. Those how would like to have a meal delivered to them can also still request one up until Nov. 21. Both volunteers and those in need are asked to call the Equinox Thanksgiving Dinner Hotline at 434-0131.
"Anyone is welcome to request a meal or come eat at the dinner, but we would ask that those capable of leaving their home come in person," said Bosquez, citing the limited number of drivers. "The church gets set up like a restaurant and it's more fun to eat with other people than alone."
Area food pantries are also using the holiday as an opportunity to ask for donations.
From Nov. 14 to Dec. 24, volunteers from the Regional Food Bank of Northeastern New York in Latham will be at Crossgates Mall seeking monetary donations from shoppers. This year's goal is to raise $75,000, according to Special Events Coordinator Jessica Tanner.
"What we try to inform people is that a $1 donation can provide $10 worth of food to an area family in need," she said.
The drive is one of the organization's largest fundraisers of the year and goes towards the overall operating budget of the food pantry. Tanner said people can also drop off food items, but the bank would prefer monetary donations.

In Bethlehem, the town food pantry run by the town's Department of Senior Services will be collecting canned goods and nonperishable items before the annual Turkey Trot on Thanksgiving Day. Director Joyce Becker said the donations received at these town events help to keep the pantry stocked throughout the year in the face of growing needs. Last year, half of a senior services van was filled with canned goods.
"We continually feed 75 to 80 families throughout the year, and that number has increased tremendously over the years," Becker said. "These donations will help us continue the food pantry throughout the holiday season."
Becker said after the race, extra volunteers might be needed to pack the van or unload it at Bethlehem Town Hall.
– John Purcell contributed to this story
Vote on this Story by clicking on the Icon