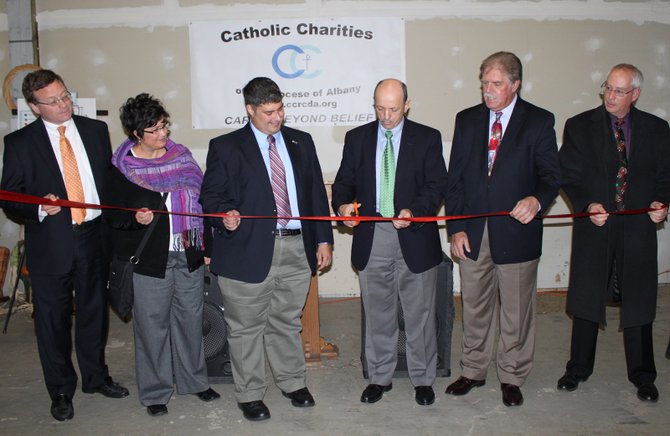 continued — "We certainly have the donations that we could use those people and if we had the space to store that furniture it would just allow us to open up the program on a much broader basis," Beckett said. "I have over 100 phone calls, probably more like 200 today, to return to people who have called and need furniture … it is a dilemma."
Nicol said there are "very generous" people and businesses throughout the area that donate furniture and items. Catholic Charities is renting the Rotterdam warehouse from The Galesi Group at a reduced price.
Anyone interested in donating furniture or volunteering, or is in need of furniture, can contact the Catholic Charities Furniture Program at 453-6650. Donations can also be made online at www.ccrcda.org.
Vote on this Story by clicking on the Icon