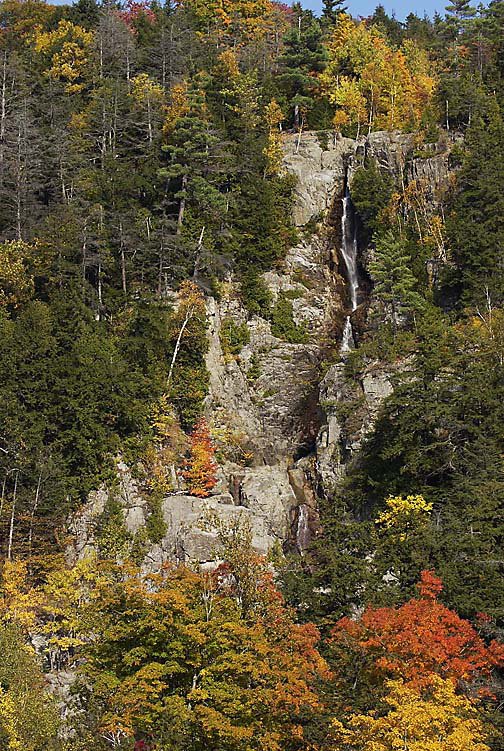 Lack of rain has ripple effect
continued — In the Capital District, summer rainfall was below normal levels, but it picked up near the end of the summer and even exceeded the norm in some cases. In August, Albany had 2.6 inches of rain, below the normal 3.46 inches, according to the National Weather Service. A 24-hour period starting Aug. 28 accounted for the majority of precipitation, with around 1.3 inches. The average maximum temperature for last month was 2.6 degrees higher than the normal, with the average low being 1.6 degrees above normal.
Leaves use groundwater to keep cool by evaporating water inside the leaf, so if the roots can't provide any water the temperature of the leaf rises, Niklas said. Once the leaf temperatures are more than ideal, proteins and enzymes can be damaged, which will kill the leaf or cause browning along its edges.
Carlson said the color a leaf takes on "amounts to how much food the leaf makes for the plant at the end of the growing season" — essentially, the leaf's leftovers.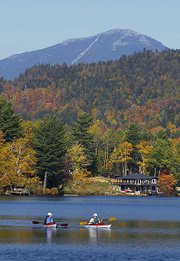 "It is all chemistry and there are a lot of things that can affect the chemistry," such as heavy rain and frost, Carlson said.
Leaf peeping is big business
Fall is not just a boon to locals, however, it accounts for a significant portion of the state's yearly tourism revenues. Bad leaves could lead to more than a visual disappointment.
Tourism was a $53 billion industry last year, according to Empire State Development Spokesman Eric Scheffel, with the two-month period from Labor Day to the beginning of November accounting for about 25 percent of the year's total. It was a record year for the state, Scheffel said.
"People want to get out and they want to see out the most beautiful color," he said. "We are so big in size that we have peaks from late September all the way through November."
Vote on this Story by clicking on the Icon