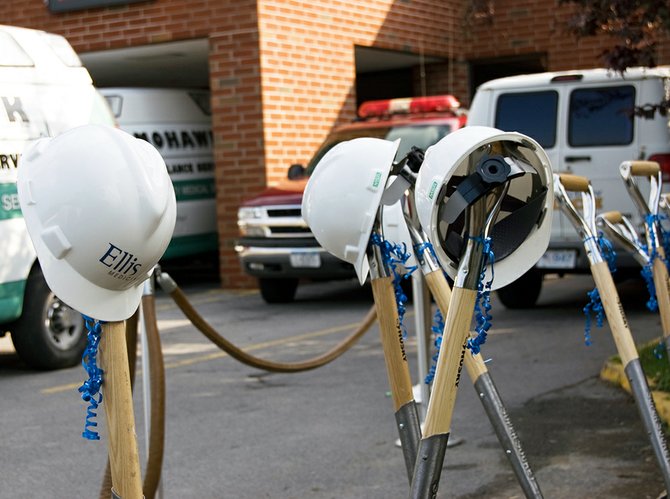 continued — Assemblyman George Amedore, R-Rotterdam, said the quality of health care available in a community is an important asset to attracting new homeowners.
"This is a testimony to that quality of care," Amedore said. "I am so glad that I will be able to really testify and promote the quality of care at Ellis Medicine."
State Department of Health Commissioner Nirav Shah said Ellis is a model for how to provide high-quality medical care affordably.
"We are using you as an example as we go around the state saying, 'This can be done,'" Shah said.
Last year, Ellis had more than 85,000 visits to its two ER locations. The project will consolidate its McClellan Street location to the hospital's main branch on Nott Street. Ellis is estimating it will see 90,000 visits this year, which is the capacity the new facility is being built to serve.
Ellis spokeswoman Donna Evans said people seeking urgent care would be served at the McClellan Street location in the future.
John Voight, director of Emergency Services for Ellis, said every hospital has seen visits increase and the expansion will help address the growing need.
Assemblyman James Tedisco, R-Glenville, joked it was nice to revisit where he gave his first speech.
"My first one was a lot of loud noise and crying," Tedisco said referring to his birth at the hospital. "A lot of people think my speeches haven't changed that much since that day, but I think they have."
Vote on this Story by clicking on the Icon