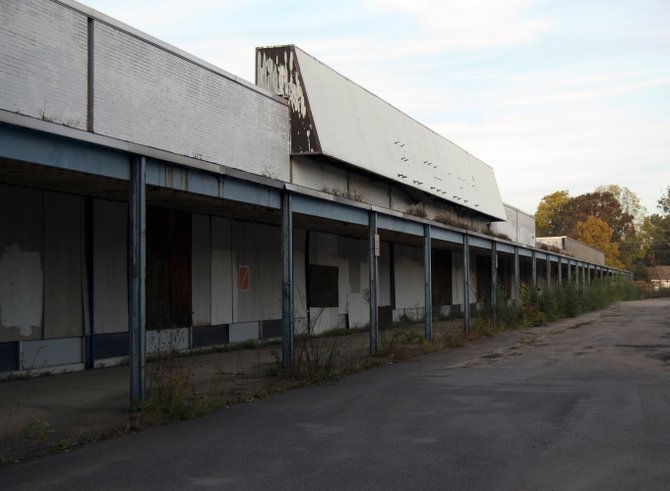 continued — Calls requesting comment from Columbia were not returned.
Buffardi, however, has said Columbia wasn't able to purchase the adjacent Palma Lumber property because The Golub Corporation recently bought it. Columbia's proposed project, though not detailed in its bid, included purchasing the adjacent property, according to Buffardi.
"It is pretty clear that Columbia came in for purposes of a larger development there," Buffardi said. "They were working on securing those properties under contract … and when they couldn't do that, obviously their interest level dropped."
Mona Golub, a spokeswoman for the Golub Corporation, said the company has been planning to buy the Palma Lumber property all along in anticipation of redevelopment there.
"Our acquisition of the Palma Lumber parcel preserves our interest in the redevelopment of the plaza that we have been working on for nearly three years," she said.
She added the company has worked with town officials and Sciocchetti over the last three years after Forum Industries first expressed interest in the Curry Road Plaza. The Palma Lumber property "might well play into" redevelopment efforts, she said.
"We still own three parcels in the property and negotiated an agreement with Andrew Sciocchetti and the town in order to accommodate his plan," Golub said.
The town acquired the Curry Road Plaza property from Golub, but there remains a deed restriction disallowing any business competing with Price Chopper to be developed at the site. A competing business would be allowed on the adjacent Palma Lumber property just purchased by Golub, however.
Columbia has not disclosed whatever plans it had for that Palma property, but the developer has worked with ShopRite on all four of the company's Capital District stores. After Columbia's withdrawal, the town was left with Forum's lesser proposal.
"The $1.23 million was very attractive and the idea they were going to come in and purchase other properties was attractive," Buffardi. "It influenced me, that was a big number."
Vote on this Story by clicking on the Icon