NEW YORK STATE — This is the time of year for the "here-and-now" mindset. Work is busy. Holiday planning and plans are all-consuming. Our kids and school functions have most of us running around like crazy. So what do we do? The majority of us put our brains on auto pilot. We do the best we can to stay on course. That new diet, exercise program, financial plan you've been meaning to get to . . . it can wait—at least until January 1.
Unfortunately, the problem with putting plans on hold is that the longer you put them off the further you fall behind. This is especially true with your financial planning and investment management strategy. In fact, there is no better time of year than right now to begin thinking about improving your financial stability for the future. The following strategies provide a good starting point.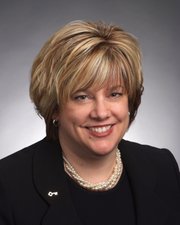 Evaluate your investment plan
Grab a pumpkin spice latte, pull up a chair, and take a few minutes to look at your goals and objectives. Are you on track? Are you meeting your long-term retirement income needs? Remember, your investment plan should be flexible in design, based on reasonable expectations, simple in structure and easy to supervise. And you should always be able to comfortably answer the following questions:
What is the purpose of my investments?
When will I need to use the money?
Do I understand investment risk?
How much money do I have to invest?
What are my available investment choices?
Even if you don't yet have a plan, these are the questions you need to ask yourself. By being thoughtful both at the beginning of and throughout your investment management plan, you will keep the process manageable and productive.
Review how you allocate assets
Asset allocation involves dividing an investment portfolio among different asset categories, such as stocks, bonds and reserves (cash). When deciding which combination of assets you should hold in your portfolio, the process can and should be very personal. Why? Because the majority of investment returns are determined by how you allocate your assets as opposed to market factors.
(Continued on Next Page)
Prev Next
Vote on this Story by clicking on the Icon