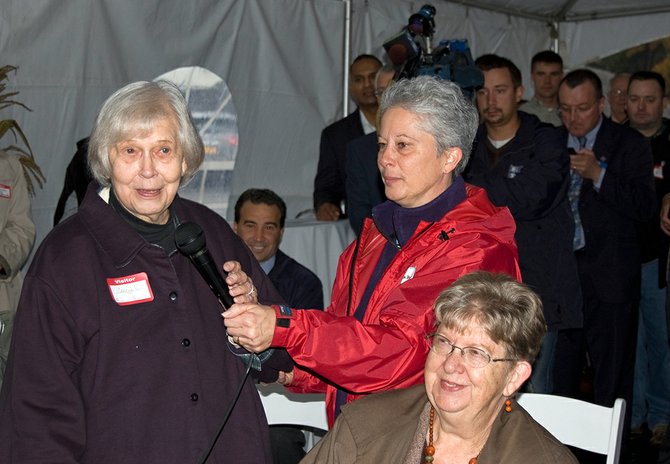 continued — She was pleased with the new assisted living community project. Once residents start moving in, she expects "quite a community" to develop.
"I think it is wonderful," she said. "Enough can't be done because there are so many of us that still want to be productive and this way they can still be productive."
Assemblyman James Tedisco said some people are lucky to have a family to support them and stay in their homes, such as his 97-year-old mother, but others need someplace to live and continue a productive life.
"This is going to be a wonderful facility for our community," Tedisco said.
Glenville Town Supervisor Christopher Koetzle said he was always impressed with the project and is glad to see continuing development in the town.
Ten out of the 72 residents at the assisted living center will be reimbursed under the state Assisted Living Program, which is a Medicaid-financed program. Coverage for private-funded assisted living starts at $3,545 per month.
Out of the 48-acre site, the center would use about 9 acres of the site. A summer opening next year is the target, according to Allota. The assisted living center's name, Judson Meadow, is based on an important figure in the Baptist faith. Each phase will have a different name.
The development of the site is going to be done in five phases. The nursing home, depending on funding, is the second phase of the project. In 2010, Baptist Health received a $3.5 million grant for the project. Other phases are to include independent living apartment and cottages and senior-orientated retail businesses.
"It is really all funding dependent, but it would be nice to get it all done within five to 10 years," Allota said.
Vote on this Story by clicking on the Icon