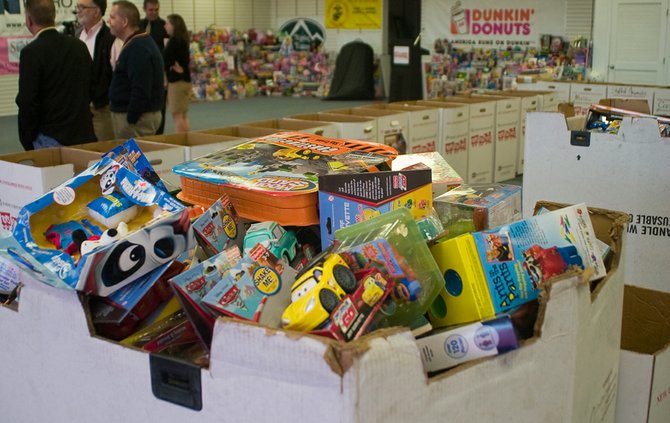 continued — Becker said he looks forward to the program every year because it "puts a smile on his face." He has traveled on the train many times, too. The Toys for Tots train will stop at 12 area communities this year from Dec. 8 to 9.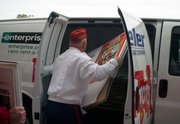 Becker recalled stopping in the Village of Port Henry in Essex County one year when a young boy received a bike. Once it was in the boy's hands there was no way he was letting go of it.
"We could not get his hands off that bike," Becker said. "We had to put him and the bike in the car together. He was crying and so happy … that he got a bike."
There are other moving moments when he has seen kids standing outside in 15-degree weather with T-shirts full of holes. He stressed the importance for people to help out needy children.
"A young girl will give up her toy just to get a blanket or a coat," he said.
The South Colonie Central School District for several years has collected coats to donate along with the toys.
Wal-Mart, for the second year in a row, is donating $20,000. Other businesses supporting the campaign include Friehofer's, Keeler Motor Car Company and Sondra's Fine Jewelry.
This year's goal is to collect 150,000 toys to give to around 125,000 children. To date, Becker said 2 percent of orders are in already and the toy request is 10 percent above last year's level, with 20,000 toys already requested. Becker said many families continue to struggle in the difficult economy.
Residents are encouraged to donate new, unwrapped toys, which will be collected at more than 400 locations throughout the Capital District, along with more than 100 Dunkin' Donuts stores and Hannaford Supermarkets.
The group often struggles when it comes to donations of toys for infants to 3 years and boys and girls from 9 to 12 years old, according to Roman.
For information on drop box locations, to become a drop box location, hold an event to raise donations or to volunteer, visit the Toys for Tots website at www.toysfortots.org and select New York from the drop down list under "Find a Local Campaign Office," and select the nearest location. Nonprofit groups can also request toys through the local campaign page.
Vote on this Story by clicking on the Icon