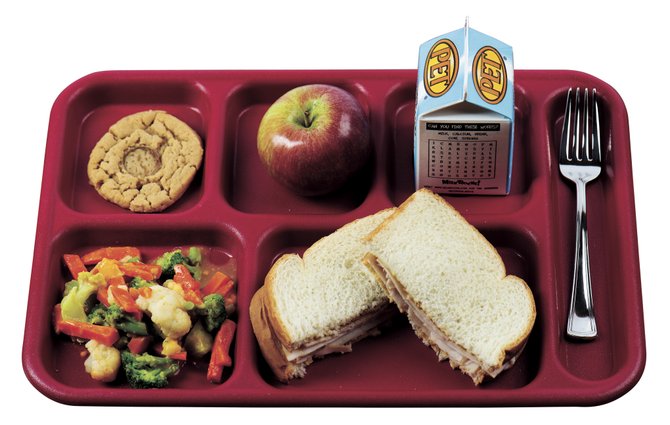 continued — "We're pretty low on that scale, so it is a positive thing when the kids are still buying lunch and your partition is still up when you are not a high free and reduced area," she said.
Mohonasen has a similar amount of students purchasing lunch at about 60 percent, Gagnon said, and about 30 percent of students qualify for free or reduced lunches.
Gagnon said while the new guidelines would be an adjustment for students, some of her staff will have to adjust to it, too.
"I think they come from a generation of more food is more love, so I have to make them understand that by providing portions that meet the guidelines in the long run we may be savings some of the kids from obesity," she said. "They can't equate love and food."
The Mohonasen Food Service Department noticed many elementary students were purchasing second entrees with their full lunch and recently changed the district's guidelines to require parents to give permission for such purchases.
Mohonasen's concern wasn't centered on providing the additional food, but rather the cost to parents. District officials said many students purchasing a second entree were seen throwing out a large portion of the additional purchase.
Scotia-Glenville has also noticed some elementary students purchasing two lunches. Hanlon said the district is looking to discourage kids from doing it without banning the practice.
The cost of change
While kids in the lunch line will be noticing new options, parents will likely be made aware of new prices.
All four of the school districts in The Spotlight's coverage area will be increasing lunch and breakfast prices, from as little as a nickel to as much as 50 cents. In-house school food service programs are self-sustaining, so all expenses must be raised through revenue from purchases and state and federal reimbursements.
Vote on this Story by clicking on the Icon