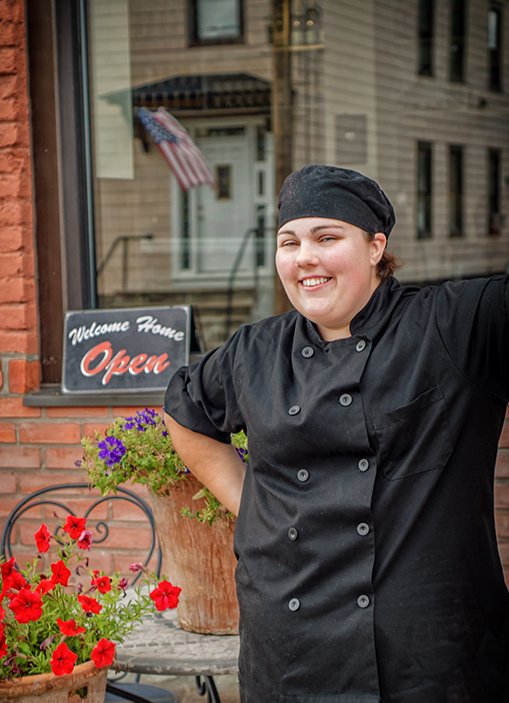 continued — For the family owned restaurant, letting someone outside of the lineage in wasn't taken lightly.
"It is a big step for us. It is putting someone else in charge of the quality that we have built up for three generations," Papa said. "With our choice that we made with Kelly it makes us much more at ease and confident with our choice."
Donnelly said the family has made her feel at home and is excited to shape the restaurant's menu.
"They have been great and they have been more than welcoming," Donnelly said. "I think that Maria is just ready to take this place to a different level and she is willing to do that any way."
Her vision for the menu is to keep "old world tradition" and "old school" dishes, while modernizing offerings. She isn't setting out to fix something that is broken, but rather enhance what is already offered.
"The special appetizers and entrees of the day will get a bit more creative and daring, but the traditional choices will always be there too," Donnelly said. "My aim is to respect the Perreca tradition and at the same time offer our guests a variety of choices that may be more creative than what More Perreca's would normally offer."
She is also excited to be a part of a revitalized downtown area, where some of her fellow young chefs have been migrating. The move was a "no-brainer" for her.
"A lot of people have kind of come into this area and I think it is going to boom again like it did years ago," she said.
Angelo Mazzone lured chef Courtney Withey to head the kitchen at Aperitivo Bistro on State Street. Also, longtime restaurateurs Chris and Dee Marotta recently invested $600,000 in their second location, Marotta's Bar-Risto, located around the corner from More Perreca's on Union Street.
Vote on this Story by clicking on the Icon