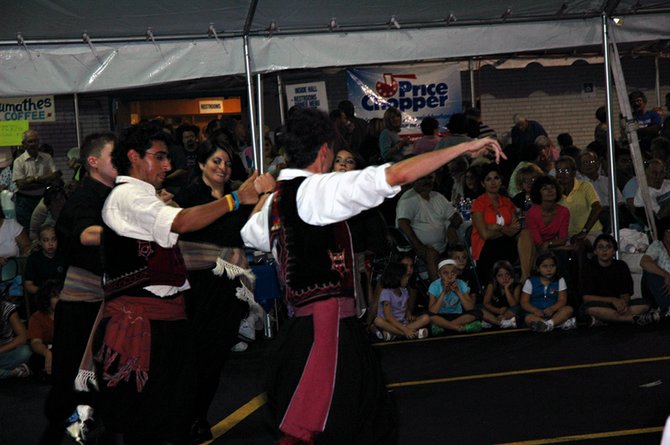 SCHENECTADY — Two tons of food fuels a festive three-day celebration of culture that invites people to go Greek for at least a few days.
"We give it everything we got and give from our hearts," Evan Euripidou said. "If you come down here I know you are not going to be disappointed."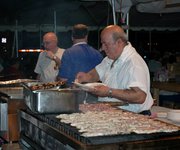 St. George Greek Orthodox Church kicked off its 37th Annual Greek Festival at 11 a.m. on Friday, Sept. 7, and it will continue throughout the weekend until 5 p.m. on Sunday, Sept. 9. The festival is held at the Hellenic Center located at 510 Liberty Street in Schenectady, which is directly opposite of the Schenectady County Public Library. The three-day event features live music, folk dancing, arts and crafts vendors, raffles, activities for children and, of course, lots of Greek food and pastries.
Euripidou, festival chairman and president of the parish's council, has been in charge of the festival for seven years, but he's been coming for much longer.
"I have been coming to festival since I was a kid," Euripidou said. "The dancing, for me, has always been the most special part of it."
The Aegeans will be playing live Greek music under the outdoor tent each evening to get any festivalgoer moving. The Fotia Hellenic Society is also performing folk dances in traditional Greek costumes. Over three days, the dance troupe will perform 45 different dances from seven regions of Greece and Cyprus.
Scheduled guided tours of the church are available for anyone to attend for free. The church features Byzantine iconography and architecture.
The homemade food also plays a big part and as Euripidou put it, "you would be crazy" not to try some of what's offered.
Some of the featured dinners inside the Hellenic Center include moussaka (layers of eggplant, potato and sautéed ground beef topped with cream sauce), olympian kotta (chicken with Greek seasonings and lemon) and lamb shanks yiovetsi. Other food items available for individual purchase include spanakopita (spinach and feta cheese between layers of filo dough), dolmades (grape leaves stuffed with ground beef and rice) and pastitsio (seasoned ground beef with pasta and grated cheese, topped with cream sauce).
(Continued on Next Page)
Prev Next
Vote on this Story by clicking on the Icon