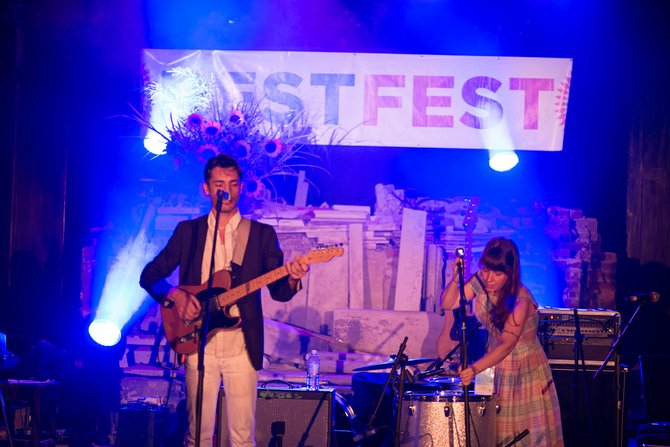 ALBANY — A new kind of faith was restored at St. Joseph's Church in Albany over the weekend of Sept. 7.
Eighteen bands, a collective of friends and community members, gathered in the decommissioned historic church over three days for the third annual Restoration Festival (Rest Fest), put on by the B3NSON Collective and a number of partners and sponsors. The B3NSON Collective is a recording company as well as an outlet for musicians and artists to support one another.
"There's a lot of big things happening in Albany, a real grassroots campaign of local music," said Louis Apicello, the co-director of Rest Fest. "The point of this is to spotlight the local music as well as spotlight Albany as a spot for national acts."
The entirely "do-it-yourself" event started in 2010 when B3NSON Collective members Apicello and co-director Alex Muro were looking to put on an all-ages festival for local (and later on, national) bands.
"We picked (St. Joseph's Church) because of how inspiring it was," Muro said.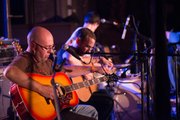 Muro said he first saw the location at one of the church's art shows and he decided to contact the Historic Albany Foundation, to which the City of Albany transferred ownership of the church to in 2003. With each festival, the collective gives a quarter of the proceeds to the foundation to go toward restoring the more than 150-year-old church. The rest of the funds go to producing more shows for the collective.
"The goals right now, I believe, are making it so it (the church) doesn't deteriorate faster," Muro said. "It's such an expensive place to work on that they haven't been able to find funding to restore it. It's also a difficult place to really find a purpose for."
In just three years, the event has already overcome some major hurdles. Last year, Hurricane Irene flooded some of the church and a few national bands couldn't make it through the storm. The then two-day festival was "sparsely attended," and organizers opened Sunday to free admission.
(Continued on Next Page)
Prev Next
Vote on this Story by clicking on the Icon