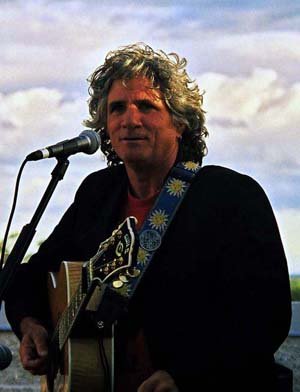 continued — "Joe Walsh was a really dedicated Irishman in the Albany area," said Nelligan. He added Walsh's family donates to multiple charities including Hospice, Double H Ranch and the Irish American Heritage Museum in Albany.
Not only does the event draw large crowds and enable the foundation to donate to area charities, it also presents the opportunity for folks to connect with their Irish heritage. Nelligan said that it's important to the organization that people know where they came from, and celebrate that heritage.
"As we get further away from the immigrant experience…it's even more important for young people to get information on their music, their culture and their language. This is the kind of event where you can get that information and also have a good time," said Nelligan.
Kevin McKrell of The McKrells has been giving audiences grand performances for decades and has been involved with the festival since it started. He said guests would get "fantastic music" as well as the chance to see local bands on a bigger stage.
"And (guests) will see some new Celtic style bands that don't normally tour through our area, along with a bit of Irish and Celtic culture — and maybe get the urge to travel to Ireland," he said.
McKrell is a multi-talented artist who holds his Irish heritage dear. His work encompasses not only the performing arts, but fine arts as well.
"My Irish heritage has always been a part of my upbringing, a part of my life. With tons of relatives in Ireland, my family has always been connected to Ireland. It has always been a place I go to recharge to write and paint," he said.
For more information on the festival, call 1-888-414-3378, or visit irish2000fest.com.
Vote on this Story by clicking on the Icon