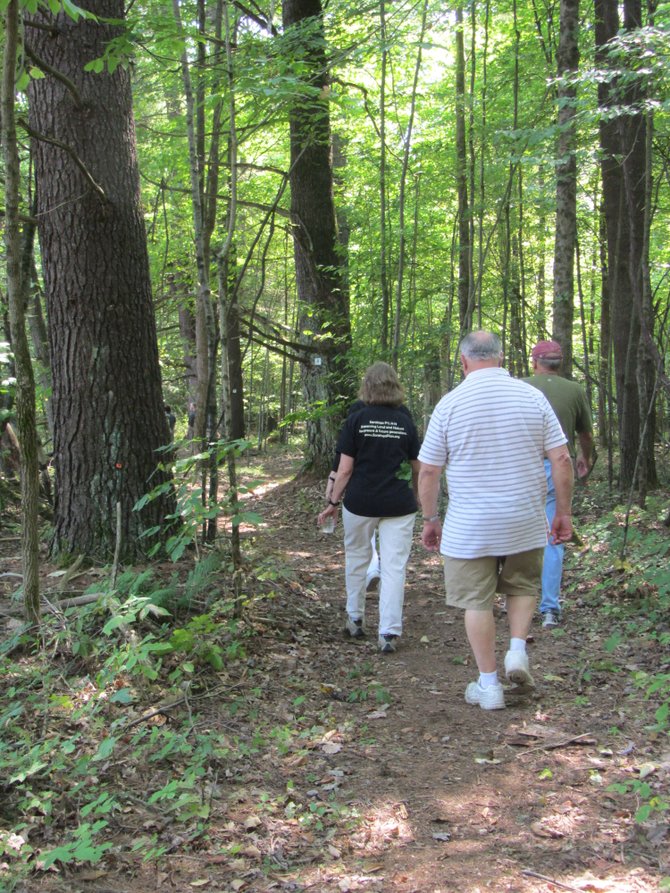 continued — "This parcel connects into Spa Trail. Zim Smith is 10 miles long — we want to keep going," added Fyfe.
Kate Maynard, a planner with the city, is proud of the flexibility and creativity among the partners involved with the project and how the developer embraced the concept.
"It offers a very nice reflection in terms of the value of open space in its entirety and the public amenity. We look forward to seeing more projects like this … it's a model for others," said Maynard.
She added oftentimes developers will set aside open space, but it is often fragmented. At the preserve, there is more ecological integrity because the land is conjoined. A conservation easement ensures the preserve will be available for generations to come.
"What we really really hope at Saratoga PLAN is that in the future, Andy's grandson will be able to learn how to ride a bike on the Spring Run Trail … and he can cruise on the Saratoga Springs Greenbelt Trail through the Rowland Hollow Creek Preserve and go down to the Kaydeross and catch some dragon flies … and go swimming in clean water," said Trabka.
Right now, the preserve consists of a kiosk and trails with markers. The hope is to offer it as a venue for commuting as a safe off-road trail system in the future.
Vote on this Story by clicking on the Icon