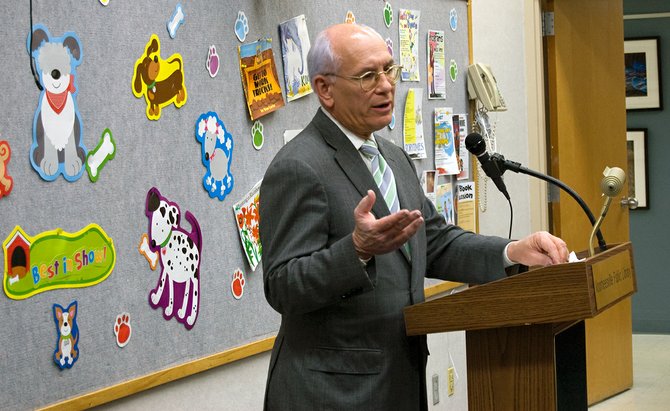 VOORHEESVILLE — In 2009, Rep. Paul Tonko appeared before a raucous crowd of 1,500 in Bethlehem's Elm Avenue Park to discuss the controversial Affordable Care Act, where he spent much of his time being shouted down by the audience.
The congressman held another, less contentious, chat on Wednesday, March 27, at the Voorheesville Public Library to discuss health insurance changes taking effect later this year as part of that law. The crowd of 45 or so shared concerns about the coming changes, while others were uncertain how the law would affect them.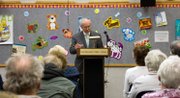 "It was a hard fought battle and I see it, as many of our programs that we have come to know and respect over the years, as a work in progress," Tonko said. "It is situations like this, dialogues that developed, that can further fine tune as we go forward, but I think it underpins the system in that it produces reforms that are long sought."
Peter Dunning, of Voorheesville, said he didn't like how the bill was passed and referred to Nancy Pelosi's remark, "We have to pass the bill so that you can find out what is in it," which Tonko said was taken out of context.
Tonko said she was talking about the forthcoming rules and regulations that needed to be fine-tuned before implementing the law.
"Was it clearly stated? I don't know," Tonko said. "In this business, what I learned is that once you say it, it is out there and people will interpret it and pass it along and perhaps even magnify the statement."
Dunning also questioned how Congress was working to cut the deficit and asked if the Affordable Care Act would add to the nation's debt. He said he couldn't understand how the deficit is being reduced, as it appears to be growing.
(Continued on Next Page)
Prev Next
Vote on this Story by clicking on the Icon