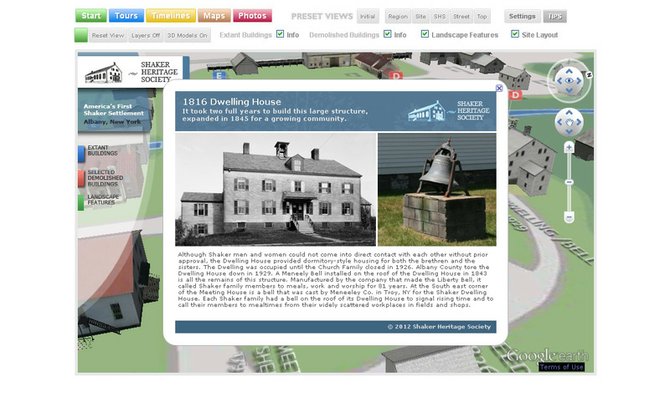 WATERVLIET — In 1774, Shaker leader Ann Lee led her followers from England to the New World, seeking religious freedom. After leasing land from the Van Rensselaers near what is now Albany International Airport, the very first Shaker community was born. The culture thrived and brought the Americas creations like the packaged garden seed industry and the flat broom, not to mention music.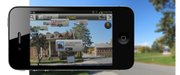 Now, more than 200 years later, the Shaker Heritage Society is sharing the Shakers with the modern world by creating Virtual Watervliet (VWV), a digital reconstruction of their historic settlement.
"(The Shakers) were amazing, progressive and innovative people. We try to use the Shakers as somewhat of a role model to help guide our daily functions," said Executive Director of the Shaker Heritage Society Starlyn D'Angelo. "Knowing that they were lovers of technology and would use the latest technologies, we try to do the same as much as we can."
After about two years of work, the Shaker Heritage Society released VWV in November 2012. The society sits on 27 of what was once 800 acres of Shaker land at 25 Meeting House Road in Colonie. The website provides online tours of the Watervliet site, before and after images of buildings, tracks of Shaker music and biographies of settlers.
There are several options for tours, including a 3D tour with Google Earth, a 2D map tour and a site layout, all with clickable images that describe infrastructure and even people that once lived there. Each tour has its own features and elements to further depict the Shaker site.
"We tried to be very mindful of different technical capabilities and people who use technology in different ways," D'Angelo said. "Some people are going to dive in head first … and others want nothing to do with that. We wanted to make it accessible to everyone."
(Continued on Next Page)
Prev Next
Vote on this Story by clicking on the Icon