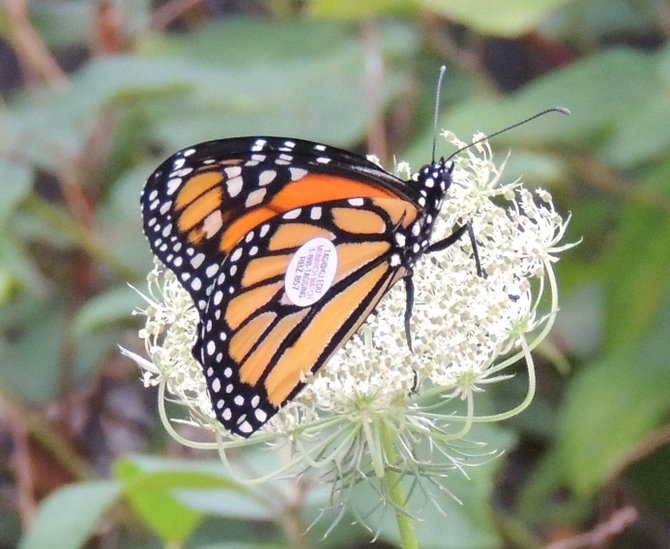 GUILDERLAND — Much like the caterpillar's transformation into a beautiful butterfly, your old possessions can be transformed into an educational experience for students at Farnsworth Middle School.
The school is seeking donations for its annual garage sale. The event is a fundraiser for the student-run Butterfly House and Organic Garden programs. The sale is on April 27, but items can be dropped off inside the school's lobby during regular hours beginning Monday, April 15.
"We're trying to keep the project alive," said Farnsworth Middle School House Principal Amy Tubbs. "It used to be grant funded for years, but the grants dried up and it's very difficult for the district to fund it under the current budget crunch."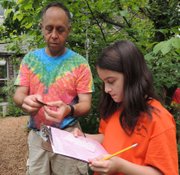 The projects started 15 years ago as part of the school's ecology curriculum. During a lesson on the Pine Bush Preserve and the area's Karner Blue butterflies, teachers began to wonder if their own students could learn to care for butterflies. If they could, the school's facilities could eventually be used to help bring back the endangered Karner Blue population.
"We took it as a challenge," said seventh grade science teacher Alan Fiero. "We wanted to prove that this was something we could do."
Ten years after the program began, the state turned to the school to help repopulate the species. Hundreds of butterflies are now raised by students each year and then released late in the summer to migrate. The Butterfly House is open to the public and has nearly 3,000 visitors each summer. The facility also boasts a learning center, a craft room for kids and a small gift shop.
"We're very proud," said Fiero. "This is the only school in the nation where students are allowed to handle Karner Blues."
The organic garden began around the same time as the butterfly house. All the vegetables on the half-acre of land are planted and harvested by students and school staff. The food harvested is then donated to local food banks.
(Continued on Next Page)
Prev Next
Vote on this Story by clicking on the Icon