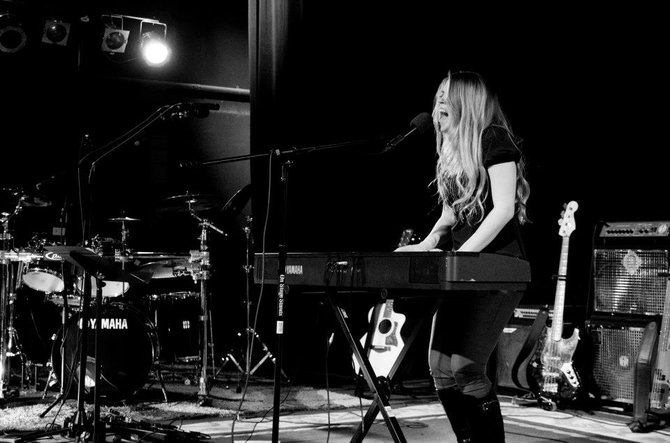 COLONIE — Even before she knew how to walk, Bridgette Guerrette knew she wanted to be a musician.
"When she was little, she could barely sit up and I'd put her in a cart and go to Marshall's and everybody would stop me and ask, 'Is she humming?' I'll never forget how any people used to stop me," said Tammy Guerrette, Bridgette's mother. "She would do it at home, too. Before she'd walk, she'd crawl and just hum."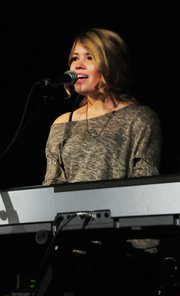 Humming turned to singing, and when she was 9 years old, she wrote her first song.
"Ever since then I've been writing," Guerrette said. "I really liked the idea of writing my own songs. Once I started I never stopped, and I don't want to."
Now 18 and a senior at Shaker High School, she has been performing as a singer/songwriter throughout the Capital District and beyond. She first performed "The National Anthem" at a talent show in Saratoga when she was 9. After winning that competition, her path as a musician has been clearly paved. This month she'll play the MOVE Music Festival on Saturday, April 27, a festival of 100 regional musicians in various venues across Albany.
Inspired by musicians like The Cranberries, Rhianna and Coldplay, Guerrette said she doesn't really fit into any musical genre since she writes in different style of music that include indie, alternative rock and pop. With more than 20 original tunes, she sings about things like heartbreak, love and even war.
"Music has always been there for me and it's always the one thing I run to with any emotion, whether I'm extremely happy or sad or angry," she said. "With my songs, I feel like since I have such a wide variety with my lyrics and every single one of my songs are different, I feel like anyone can relate to them because everyone has a different meaning."
(Continued on Next Page)
Prev Next
Vote on this Story by clicking on the Icon