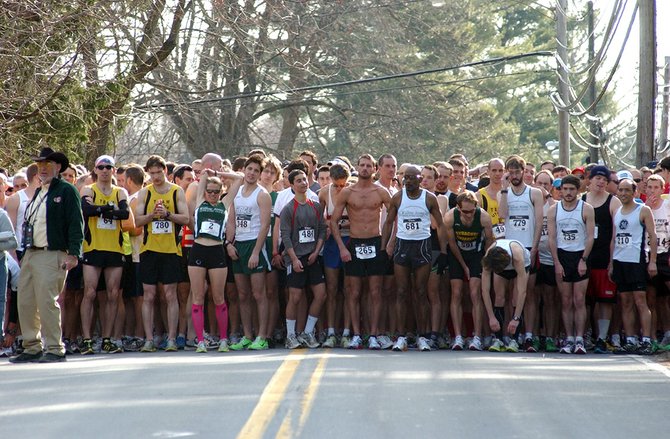 continued — Applications were printed up and distributed in stores all over the Capital District, T-shirts were designed, sponsors were recruited and volunteers were lined up for a number of jobs, including taking care of the starting and finish lines, handling the awards, manning the course – and setting up water stations.
"It became like a part-time job," Via said.
In April of 1989, after hard work and determination, 303 runners crossed the finish line in the first Delmar Dash.
Over the years, the number of participants grew and the course changed. In 1989, the race began at the intersection of Elsmere Avenue and Delaware Avenue, and has since it has been moved to the Bethlehem Middle School.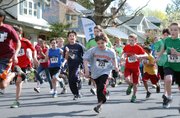 "The basic essence of the race hasn't changed," Steadman said. "It has always been seen as a real grassroots community event and a kind of 'come out in the springtime' type of event."
"People come out on their front lawns waving with the kids, holding up signs, 'Go Charlie' or 'Way to go Ann' or yelling 'Hey, you're looking strong there!" Via laughed. "It's very much a community event.
Held in April, the race has seen its share of soggy weather, so much so that Via said for a few years the logo on the race T-shirt had an umbrella on it.
"The very first race was a spectacular spring, and then a front came through," said Via. "The temperature was in the high 20s and windy – it was brutally cold."
Steadman said clearly the most memorable race was in 2000.
"It was scheduled for April 9, and on that day we got 13 inches of snow. We had to postpone the race until April 30," he said.
After a number of years, the job of organizing the race was passed on to a new group of people.
Vote on this Story by clicking on the Icon