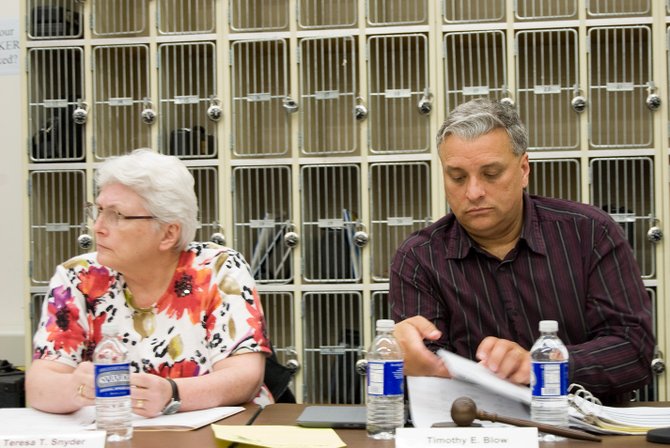 continued — "If I can't do freshmen, then I will probably play somewhere else," Bernhard said. "I want to play for my school now."
Voorheesville Board of Education President Timothy Blow said eliminating the freshman team wasn't just a budgetary decision, but was motivated by the lack of competition for the team. Blow offered to meet with freshman basketball coaches and parents to try and discuss alternative solutions.
"I for one would do whatever we can to support it," Blow said.
The largest portion of the proposed 2013-14 budget is in salaries at 47.5 percent of the budget, or $10.72 million. Employee benefits come in second at a total of almost $6.55 million. That expense is increasing by 10 percent.
The Board of Education is scheduled to adopt the 2013-14 budget during a special meeting Tuesday, April 23. A public hearing on the budget will be held Monday, May 13, and district residents will vote on the budget Tuesday, May 21.
Vote on this Story by clicking on the Icon