BETHLEHEM — A Bethlehem man was arrested after Albany County investigators found an illegal firearm and drugs in the man's home after executing a search warrant.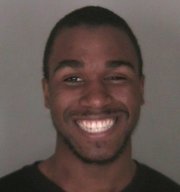 Officials with the Albany County Sheriff's Office arrested Marshon Guthrie, 25, of 225 McCormack Rd. North in Slingerlands. Police said they allegedly found an unloaded handgun that police say was taken from the state of Tennessee and a "quantity" of cocaine.
Police said an earlier investigation in the City of Albany had led investigators to obtain a search warrant of Guthrie's home. A search warrant had been obtained for an Albany residence at 187 Bradford St., regarding two stolen dirt bikes. Police said they found the bikes at the residence, along with several others. They are now looking for the owners of the bikes.
While at the residence at Bradford street, investigators said information led them to the second residence in Bethlehem.
Guthrie has been arrested and charged with criminal possession of a firearm, a felony. He was also charged with criminal possession of a controlled substance in the seventh degree, a misdemeanor.
He was arraigned in Bethlehem Town Court and sent to Albany County Correctional Facility in lieu of $10,000 bail.
Police said the investigation is ongoing and more arrests are likely.
Vote on this Story by clicking on the Icon